March is the most exciting time of the year if you're a fan of college basketball. The month marks the beginning of the NCAA Championship, better known as March Madness. This tournament has been held annually since 1939 and offers a chance for the best college teams from across the country to show what they can do.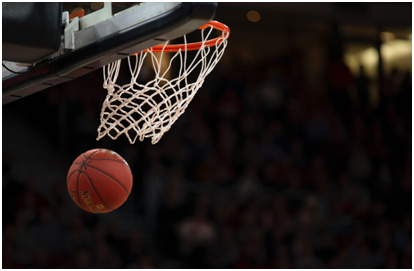 March Madness is a huge event, with millions of people watching and loads of bets being made. The tournament is famous for being unpredictable, and every game is full of drama, suspense, and lots of action. You can find college basketball odds online, with betting available on all NCAA Championship games.
Kansas vs Memphis 2008
In the 2008 March Madness championship game, the Kansas Jayhawks faced the Memphis Tigers. It was the first Final Four to feature all four number-one-seeded teams, proving to be an incredibly competitive and high-level game. Not only that, but it featured two future NBA stars, Derrick Rose and Mario Chalmers, going head-to-head.
As far as championship games go, this was definitely one of the best, with both teams going back and forth. Kansas took the lead early on before being down nine points with less than three minutes left. After some last-minute drama and some missed free throws from Rose, Chalmers tied the game to send it into overtime before Kansas pulled ahead to win 75-68.
Louisville vs Michigan 2013
Another championship game, this one saw the number one seed Louisville go up against the number 4 seed Michigan. Although Trey Burke and Russ Smith were the two biggest stars of each team, it ended up being Spike Albrecht and Luke Hancock that made the biggest difference.
Spike was just a freshman at the time and hadn't scored more than seven points in a game in his college career. However, when taking the place of Burke, he scored seventeen points in just eleven minutes to send Michigan into a twelve-point lead. Unfortunately for him, Hancock put in a similar performance for the number one seeds, scoring fourteen consecutive points and helping Louisville win 82-76.
Illinois vs Arizona 2005
While this wasn't a championship game, it's still gone down as one of the most exciting March Madness games of all time. The Elite Eight match saw the number one seed Illinois fight back to stage an epic comeback after being down fifteen points with just four minutes remaining on the clock.
Most fans had expected Illinois to reach the Final Four, with the team managing an impressive 35-1 record during the regular season. The biggest deficit they'd faced all season was just nine points, so to be down by fifteen so late in the game was shocking. However, future NBA All-Star Deron Williams wasn't going down without a fight. He scored a double and hit a three pointer late on to tie the game. Illinois finished the turnaround in overtime to win the game 90-89.
Villanova vs North Carolina 2016
Both the Villanova Wildcats and the North Carolina Tar Heels are colleges with a lot of history in the tournament, but the Wildcats hadn't reached a title game in over 30 years when they faced North Carolina in the 2016 championship final. Both teams were evenly matched, with two highly rated coaches and plenty of future NBA prospects on each roster.
Neither side managed to take control of the game, with points being scored back and forth. However, the Wildcats pulled away late to create a ten-point lead with just five minutes remaining. Still, the Tar Heels weren't out yet, reducing that lead to three with just five seconds remaining, and Marcus Paige sank a three to tie the game.
Most fans thought it was going to overtime, but Villanova headed back down the court and took the lead with an incredible play and just 0.6 seconds left on the clock, winning the Championship 77-74 in the very last moments.