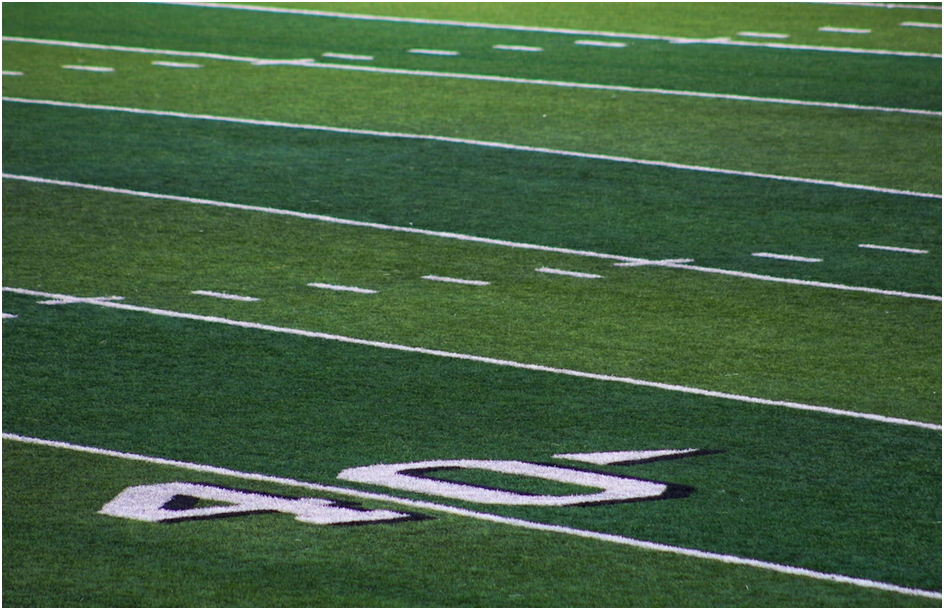 The NFL has been home to some of the world's greatest competitive athletes who proudly wear their respective teams' colors while showing their amazing abilities. But what if there was more to a team's success than relying on raw athleticism? Thanks to advancements in analytics, there is no room for data-driven decision-making that can play a significant role in an organization's progress — and potentially influence the outcomes of games. This article further explains how analytics is changing the face of football, from advanced player comparisons to predictive modeling insights.
The Evolution of Analytics in the NFL
From chalkboards and VHS tapes to advanced computer models and virtual reality, the NFL's use of analytics has evolved dramatically. The desire to gain a competitive edge is driving this revolution, along with the proliferation of technology and the increasing complexity of the game.
A Brief History of Analytics in Football
The story begins in the 1960s with the advent of computer technology. Early adopters started using basic statistical models to gain an edge over competitors. However, it wasn't until the 1990s that analytics leaped forward with the rise of Moneyball (a statistical technique borrowed from baseball) in football.
The 2000s brought a wave of new metrics and advanced analytics, propelled by the exponential growth of technology and data collection methods. Today, teams leverage sophisticated machine learning algorithms, predictive modeling, and real-time performance tracking to inform their strategies, player selections, and game plans.
The Impact of Analytics on Player Performance
Sports analytics have revolutionized how player performance is evaluated and improved in the NFL. With the help of data, coaches and trainers can identify various aspects of a player's game that need improvement, track their progress, and tailor training programs to enhance these areas. Speed, agility, and strength are captured in real-time during games and practice sessions, allowing immediate feedback and adjustment.
This data-driven approach facilitates the development of individual players and contributes to the team's overall performance, leading to more strategic and informed decision-making on the field. The impact of analytics on player performance is profound, reshaping the future of football in ways we could only imagine decades ago.
Role of Analytics in Player Development and Improvement
Advanced metrics and data analysis are now used to examine every aspect of a player's skills and conditioning, providing a comprehensive assessment beyond traditional scouting reports. This data-driven perspective identifies strengths and weaknesses at a granular level, allowing for more targeted training and skill development. Furthermore, injury prevention and recovery have also greatly benefited from analytics.
By using predictive models and machine learning algorithms, teams can forecast injury risks and develop personalized training regimens to prevent players from getting hurt. Similarly, analytics help determine the most effective recovery strategies, reduce downtime, and ensure players return to their peak form post-injury. The ability of analytics to guide the holistic development of players is a game-changer, turning raw talent into well-rounded athletes.
Predictive Analytics and Game Outcomes
Predictive analytics has emerged as a game-changing tool for predicting the outcomes of NFL games, significantly impacting game strategies and betting odds. Teams are now leveraging machine learning models that analyze historical data and game variables, such as player performance, weather conditions, and team rankings, to predict game results accurately. These predictive models offer valuable insights that inform coaching decisions, player substitutions, and even play calls, resulting in a competitive edge.
Predictive analytics also play a significant role in sports betting, particularly when setting NFL odds. The sophisticated algorithms can forecast the likelihood of various game outcomes, helping bookmakers to develop more accurate betting odds. For bettors, these predictions provide valuable information that can inform their wagering strategies, ultimately increasing their chances of success. The NFL odds are no longer just a game of chance; they are a strategic play driven by data.
The Future of Analytics in the NFL
The advent of wearable technology and advanced player tracking systems will generate unprecedented data, providing deeper insights into players' health and performance. Predictive modeling will become even more accurate, allowing for highly strategic game planning and decision-making.
Moreover, the use of AI and machine learning in interpreting and utilizing this data will increase, leading to more personalized training programs and targeted injury prevention measures. The intersection of technology, data, and professional football is poised to create a new era of the game – one that is more strategic, precise, and exciting than ever.