Mobile slots are possibly the new hit when it comes to mobile gaming. Obviously, they can't be compared to the addictive and impressive Pokemon Go since mobile pokies offer real money gaming, real cash prizes and a completely different experience. Hence, this type of casino games has thousands of fans worldwide who are always eager to spin the reels one more time and possibly hit a massive progressive jackpot.
What many mobile pokie enthusiasts are well aware of is the existence of free spins granted by operators; free spins can be given on various occasions and for various reasons. Sometimes, they're part of the welcome package and sometimes they have the role of a treat for loyal customers. Therefore, sites such as FreeSpinsTracker.com were created in order to help players find the best mobile slots free spin bonuses quickly and effortlessly. Nonetheless, claiming a free spin bonus doesn't necessarily mean that you will win some cash; after all, slots are games of luck. Plus, in order to make the most out of your free spins you have to know certain tips and tricks. Keep reading and find out how to profit while playing mobile pokies with free spins.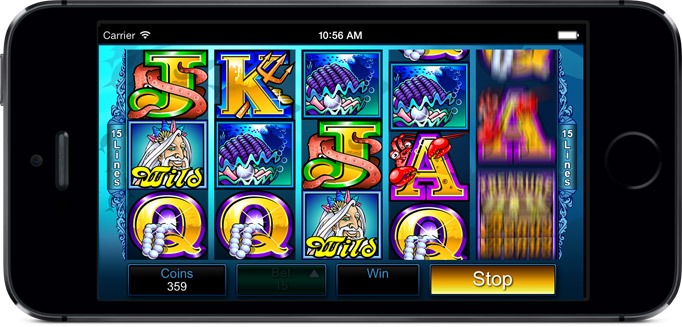 There are two basic steps when it comes to profiting from mobile slot free spin offers and those are: recognising a good offer and using the free spins properly. Below we will explain how each of them works in order to make it clearer to readers how to claim good offers only and then win some cash with them.
These are the criteria you should use during your bonus rating process. Remember, stick only to those bonuses that meet all or almost all requirements.
Number of spins – obviously the number of spins is crucial. You should avoid offers of 5 spins or less since the chances to win something with them are pretty low. The best options are offers that grant at least 20 free spins;
Wagering requirement – as you may know, in order to cash out winnings players first have to meet wagering requirements, if there are any that is. Understandably, the best bonuses are those without any play through requirements, but since they are almost non-existent we advise you to stick to offers with low rollover of 10x or 20x;
Validity Period – you want free spin offers that can be used in the next 7 or 30 days. Being obliged to use the bonus within an hour or 24 hours is stressful and usually fruitless; thus, those offers are best avoided;
Selected games – what mobile slots can you play on? If the selection is poor and the games have extremely low RTP, you may want to move on to another offer.
Now that you know how to pick good free spin bonus offers available to mobile gamblers, let's see how you should use them. Naturally, the following tips won't guarantee you winning a prize, but they will definitely increase your chances of scooping some cash.
Use at once – experts claim that using all free spins at ones increases your chances of hitting a prize. This is especially true on machines that have some kind of a metre that is charged with each additional spin;
Play fast – another tip that players swear works is playing fast i.e. hitting the spin button as quickly as possible. Allegedly, this confuses the system and results in the software giving out prizes or triggering special features, which are often quite rewarding;
Respect the bonus rules – players that break the rules are always noticed and then their bonuses are instantly void alongside any possible winnings. Therefore, read and respect the rules; otherwise, you won't even get the chance to try your luck;
Cash out as soon as possible – the last tip we have for you is to cash out as soon as possible. Mobile gamblers often lose track of time and spin the reels as long as they have cash or free spins available. However, we advise you to try a different approach and withdraw any winnings as soon as you meet the wagering. That way you're making a profit right there, which can be used for playing some other day.