As a gamer, you can relate to the disappointment you can get from a system that hardly runs your favorite latest game, at least not the way you want. Which is why it's very important to build your own gaming PC which allows you to be in control, meaning you'll have exactly what you want in the PC. But how can you ensure you built the ultimate gaming PC that suits all your needs? Well, there are quite a number of considerations to make, especially with the components you choose for the machine. Please read on to learn more.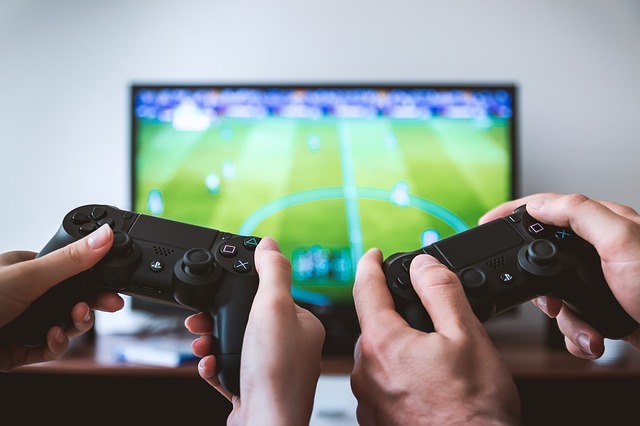 1. The CPU, GPU, and Motherboard
The total beefiness of these components is essential for determining the overall performance of your gaming PC. Most motherboards are designed for specific chipset and socket type, hence you need to ensure they all match. Also, check if the GPU's video bus connector type if it can fit into the motherboard you'll choose. Ensure to check the internal and external clock speeds and also the model of the CPU if it's 32-bit or 64-bit. For an ultimate gaming PC, you need to know exactly what you need to do in order to know what to look for in the components.
2. Mouse and Keyboard
There are mice and keyboards built with gamers' particular needs in mind. You can go with mechanical or membrane keyboards depending on your preference.Silent keyboards can be significantly cheaper and with gamer-friendlier hotkeys and other special features. There are gaming mice designed for almost any preference. For instance, if you intend to play shooting games, there are mice designed for maximum accuracy through the use of highly customizable DPI settings. Finding the right peripherals will allow you to enjoy the best gaming experience possible.
3. Operating System
Gaming requires a more convenient OS for the ultimate gaming experience. Windows 10 is one of the best Windows version with some built-in gaming features that can make it be a perfect fit for your gaming PC.
4. Storage
Here, you'll have the option of using optical drive (HDD), solid-state drive (SSD) or both. However, HDDs tend to be cheap (about 2-3 times cheaper) but relatively slower, larger, and noisier than SSDs. Therefore, if you can afford to invest in SSD, the better. But HDD can also do, especially if you're not intending to do much of high-end gaming. Another possible option is to use both SSD and HDD at the same time.
5. RAM
You need to invest in sufficient and updated RAM to prevent possible bottlenecks when you begin gaming. The number and kind of games you intend to play will guide you on the amount of RAM to go for. Most gaming PCs use DDR4 RAM which is more convenient. 8GB RAM is generally sufficient to effectively run most modern games. Besides, you can upgrade your RAM later on depending on your gaming needs.
6. The Power Supply Unit
This is the unit that powers your PC. For you to experience peak performance with your PC, you'll need to pick the right PSU. Using the wrong PSU can be very dangerous not only to your PC (could burn everything down) but to you as well (fire could spread). Analyze the exact amount of power needed (concentrate on the sustained/average draw) by each component you'll use in the PC. For convenience (and in case you'll upgrade later), you may double the value of sustained draw of all components.
Conclusion
Building the ultimate gaming PC requires that you have the right components and anything else necessary to efficiently run your games. This guide contains some of the most essential considerations to make for the best gaming experience. You can also refer to other relevant tech-related blogs to learn more about gaming PCs. Most importantly, ensure to carefully check every component before purchasing to ensure it's compatible with the other parts. Good luck building your ultimate gaming PC!