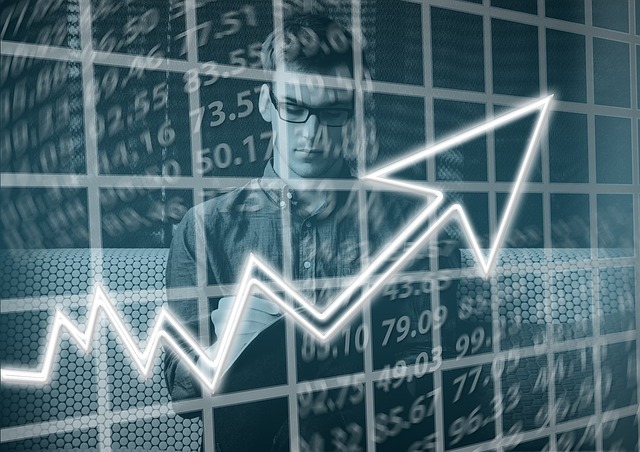 Rocket League has been a massive hit from day one, and it still has millions of active players on a daily basis. Apart from offering incredibly fun action and incredible team collaboration, the game also includes many cosmetic features that allow players to customize their rides fully.
However, since you'll unlock all kinds of skins and items you probably won't use, you can visit the marketplace and make some money as well. The Rocket League Trading platforms allow you to buy and sell in-game items and skins quickly, so keep reading, and we'll tell you how everything works.
When Was Trading Added?
Trading in Rocket League was first implemented with the v1.22 patch on September 8th, 2016. The system allowed players to trade items with each other as long as they are on the same platform. After the game became available on the Epic Store, two-factor authentication was needed to allow players to trade new items.
There is no doubt that the Rocket League trading system made the game even more popular than it was before. Today, many players play the game to unlock rare items they can sell in the marketplace and make some extra cash on the side.
How Trading Works
Trading in Rocket League is a bit different than in other games. First off, players can only trade with members of the same platform. That means that PC players can only trade with other PC players, and the same goes for PS and Xbox players as well. Only a few items can be traded between platforms.
To start a trade both sides have to join the same party. When the other player accepts the trade, a trade window will open, allowing you to pick the items you want to trade. The window on the right will show you the items you'll get from the other player in return. Once you both accept the trade, the items will appear in your inventory, and you can use them however you want. The maximum number of items you can trade at once is 12, so pick them wisely.
Which Items Can be Traded
As you already know, there are all kinds of items available in Rocket League, and you can trade all of them except making monetary transactions. All items rated from uncommon to limited are eligible for trading, but here's a detailed list:
Items
Crates
Decals
Wheels
Rocket Boost
Topper
Antenna
Player Banner
You can also trade keys, but you have to wait for seven days after getting them. The biggest problem with Rocket League trading is knowing the cost of an item, as it is usually very different depending on its rarity.
Some of the Common Practices for Trading
Rocket league trading is generally very straightforward and easy, but there are a few practices you should stick to if you want to prevent scammers and get the best trades. Here are some of the best practices to consider:
Double-check every item you want to trade before you click "accept." Look at each item individually, just to make sure that everything is how you expect.
Always stick to your first trade agreement. If your partner starts offering more items than expected, they might be a scammer.
Always trade with the people you know if possible.
Trade only with one partner at a time.
Always check the market prices before accepting a trade.
Trade-in smaller batches with the people you don't know.
Don't open any links.
Build up trust with potential trading partners by playing a few games first.
Where to Trade RL Items
There are a few different places where you can trade RL items with other players. Of course, the first one is in the game itself, and it's the easiest method for trading items. However, if you use this method, you can only trade items for items without making any money.
RL Exchange is an excellent choice if you're looking for a safe and secure Rocket League trading website. It's run by a team of dedicated RL fans who decided to create an offer better than the one you can find in the game. The site offers more items, better prices, and a support team that's always ready to help you out.
All transactions on this website are fast and secure. The items you buy will become available in your inventory after 24 hours, or even sooner. That includes items such as wheels, decals, antennas, and everything in between. With new items added regularly, you'll be able to find some of the rarest and most exotic wheels and bodies in the game.
RL Exchange also allows you to trade with RL Credits on all platforms, and you'll often find items that are unavailable in the official store.
Who Can Trade
Anyone can trade Rocket League items as long as they own a paid copy of the game. That includes players using a PC, PS, or an Xbox. If you want to trade your items in the game, you can do so with other players who use the same platform as you do. On the other hand, if you want to trade items outside websites and platforms such as RL Exchange, you can trade-in items from any platform.
Both methods are very straightforward, and you don't have to be a pro to get your hands on some valuable skins and in-game items. After the game was released on Epic Games on 23rd September 2020, players can now trade items cross-platform without any issues.
When it comes to external platforms such as the RL Exchange, you can start trading as long as you own a Stripe, PayPal, or G2A Pay account.
Conclusion
Rocket League is a legendary game that offers a unique mix of racing and football. It is still hugely popular among gamers worldwide, and the ever-evolving marketplace keeps adding new, more expensive items all the time. Join the most popular Rocket League trading platform and make some cash by selling all of the in-game items and skins you don't need.