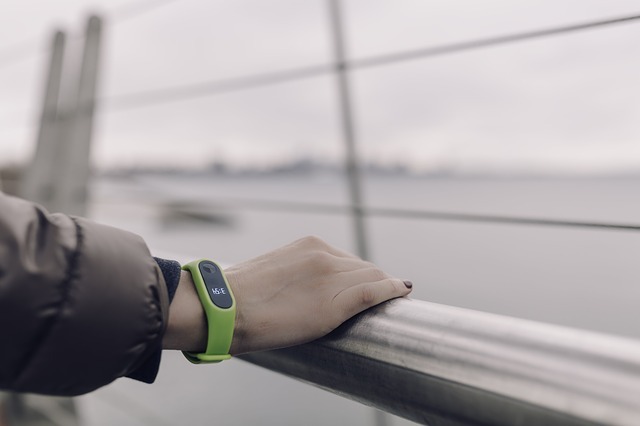 If you want to lead a healthier lifestyle and start becoming more active, your health journey isn't complete without an activity tracker. Of course, as you probably know, Fitbit is one of the most renowned fitness products. After all, it has a multitude of features and can be used in all aspects of your life. At the same time, there is a rather hefty price tag attached to this modern marvel, which is why you may be reluctant to buy it yourself.
Well, if this is how you feel – there is good news for you! You can now win yourself a Fitbit Charge 2 without any hassle at all. Before getting into how you can enter this contest, let's first take a look at all the wonderful features awaiting you:
All-Day Activity Tracking: this tracker is able to record and store information related to every activity you participated in during the day. This includes steps taken, distances completed, floors climbed, as well as how many minutes and hours of the day you spent doing a physical activity.
PurePulse Feature: the Fitbit Charge 2 automatically and continuously monitors your heart rate at all times, throughout the day. Best of all, it is able to do this from your wrist, without requiring you to wear a chest strap while working out.
Sleep Tracking Feature: this activity tracker continues to monitor your health even as you are sleeping. As a result, it records for how long you sleep as well as how well you slept by measuring various biometric factors. The tracker is also equipped with a gentle alarm that vibrates to wake you up.
SmartTrack: the tracker is able to identify when you started to exercise without having to change any settings at all. It can even tell between certain exercises (running and biking for example) and promptly records this information on the related app.
Guided Breathing Lessons: the Fitbit Charge 2 will track your heart rate for 30 seconds and then give you a breathing challenge to complete. This can help you calm down during moments of stress, even if you aren't working out.
Notifications: the activity tracker is able to sync up with your smartphone and provide you with call, text, and calendar notifications as they appear on your phone. This means that they are never out of reach.
Now that you have a better idea of all these incredible features, the only thing left to do is to join the competition. It is just a matter of filling out the fields below this article – make sure that you fill in all of the required details. The only regulation is that you have to be above 13 years of age. The contest begins on September 1st, 2018 and ends on October 31st, 2018. During this period, you can send in as many forms as you like. However, if you want to enter the competition more than once each day, you must use a different email address. Good luck!