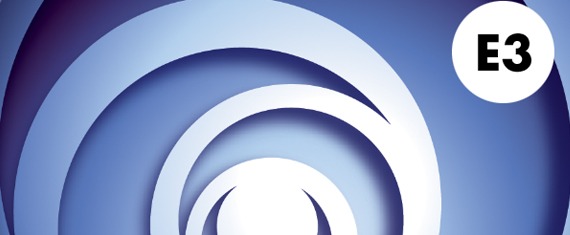 Ubisoft has a lot riding on the next generation of game consoles, and in fact they believe the entire industry is set to explode after a "pivotal" E3 in June. Calling E3 2013 "one of the most significant editions of [E3] in years," Ubisoft today unveiled the majority of games they'll have on display at the trade show just a little more than one week away.
As the industry transitions to a new console cycle, past market trends and Ubisoft's internal estimates indicate that within two years, the next-gen consoles' installed base could double that of the current generation over a comparable period.
Highlighted at Ubisoft's E3 booth will be Assassin's Creed IV Black Flag, Rayman Legends, South Park: The Stick of Truth, Tom Clancy's Splinter Cell Blacklist, Watch Dogs and more.
It's the "and more" part that has us most intrigued, because Ubisoft also promised to unveil some "exclusive next-gen games" at its E3 press conference. The company also said it has the next-gen Watch Dogs already scheduled for release this year "and more next-gen titles to be announced during E3." Whether those next-gen games are new franchises or simply next-gen versions of existing IP, Ubisoft didn't specify. But it's exciting nonetheless.
"This is a pivotal moment for the video game industry, and E3 is the opportunity for us to share our vision for the future," said Yves Guillemot, co-founder and CEO, Ubisoft, "We have many incredible games in development, and we're especially excited to share more on our next-gen titles, which will deliver more connected, immersive and interactive experiences to our fans."