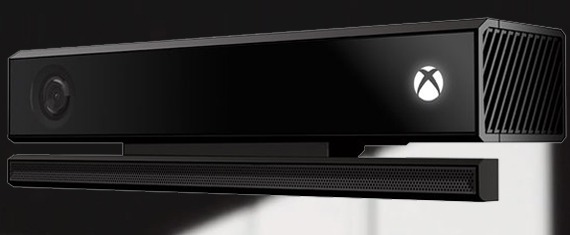 Microsoft has pulled yet another "Xbox One-80" it seems, confirming that the Xbox One no longer requires Kinect. The Kinect sensor, which will still be included in every Xbox One retail box, can be turned off completely while the Xbox One is still being used. The news comes as yet another reversal of a policy Microsoft originally created when revealing the Xbox One earlier this year.
The Kinect sensor will still be required for certain game- and entertainment-related functions, including issuing voice commands in a squad-based shooter or navigating TV programming menus using your voice. However, when playing an Xbox One game that does not specifically require Kinect input, the Kinect sensor can be turned off in its entirety.
Microsoft's confirmation that the Xbox One no longer requires Kinect comes as a surprise, as consumers must still pay for the sensor as part of the Xbox One purchase price
. If every Xbox One owner will have a Kinect sensor, why not require it? Simple: many people voiced privacy concerns. Microsoft certainly tried to alleviate those concerns, but in light of the recent NSA controversies, stating that the Xbox One no longer requires Kinect can put those concerns to rest once and for all.
Confirmation of the Xbox One Kinect reversal came relatively quietly, as part of an interview with Chief Xbox One Platform Architect Marc Whitten. In an interview with IGN, Whitten said "like online, the console will still function if Kinect isn't plugged in, although you won't be able to use any feature or experience that explicitly uses the sensor."
What impact, if any, the revelation that Xbox One no longer requires Kinect will have on Microsoft's all-in-one entertainment device remains unclear. Presumably many of the entertainment-minded applications such as TV "channel surfing" and navigating the exclusive Xbox One NFL fantasy-football companion app will be "better with Kinect." However, whether those apps will work without voice-commands is yet to be seen.
Today's news follows a similar reversal of policy in June, when Microsoft announced that its next-gen system would in fact allow used-game sales and not require an always-on Internet connection. Both of those early Xbox One policies faced significant backlash from gamers, inspiring then-Xbox-One-chief Don Mattrick to issue a lengthy mea culpa.