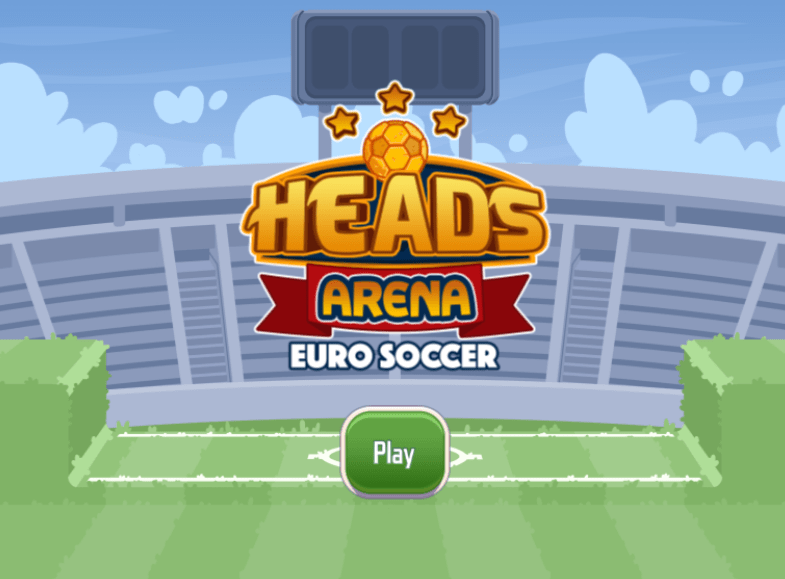 Since the release of NBA Jam in the 1990s, millions of gamers have enjoyed playing arcade sports games with big-headed athletes. After all, arcade machines offer many benefits over traditional sports simulations, including easy controls and constant action. Several developers have followed in the footsteps of Midway's NBA Jam series, offering similar titles for different sports. Heads Arena: Euro Soccer is a brand-new browser game that hits the mark on all fronts.
Available for computers and mobile devices at Poki, this free sports game is the debut title in the Heads Arena series. If you think it looks or sounds familiar, that's because it is. There are plenty of big-headed soccer games available on the Internet, but none are as streamlined as Heads Arena: Euro Soccer. You can play in Tournament or Party mode, the latter of which allows single matchups for quick gaming sessions. Players can compete against skilled AI opponents or friends in 1-vs-1 and 2-vs-2 matches. Party and Tournament modes offer co-op games, which are great for teaming up with a friend on the same computer.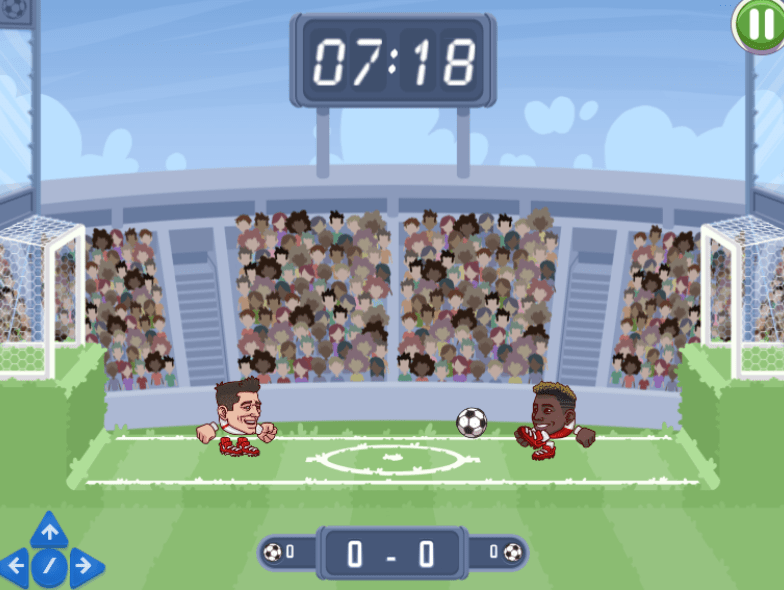 If you choose to play with or against a pal, the controls are easy to manage on one device. One person uses the arrow keys to move, while the other uses a standard WASD control scheme. In Heads Arena: Euro Soccer, the controls cannot be customized. However, they are simple enough that control scheme modifications are unnecessary. Each athlete can move left and right, jump, and kick. There are no special moves or secret combos. On-screen characters react quickly and accurately to each keystroke. Because the controls are so responsive, it is very easy to make swift moves and look like a pro athlete within a few seconds of playing.
The Tournament mode in Heads Arena: Euro Soccer gives players an arcade-style taste of World Cup action. After choosing your squad, the tournament will begin with an additional 7 randomly selected teams. Many European countries are represented, including the UK, Germany, Italy, and France. The athletes on each team wear their native land's colors on their uniform and cleats. Also, there is a total of two different stars on every squad. When playing 2-vs-2 matches, you will face the same pair of players. In solo matchups, the opposing team's athlete will be chosen randomly. This helps to avoid repetition and makes each tournament feel fresh.
Heads Arena: Euro Soccer isn't FIFA 16. This is a free game made for quick consumption on the Internet. As such, it is a great entry into the realm of arcade sports titles. With several ways to enjoy single-player and multiplayer action, you might find yourself competing in Heads Arena: Euro Soccer for hours on end. Even if you play for just a few minutes, it's easy to get drawn into the super simple, totally addictive sports gameplay. Hardcore soccer fans and casual gamers can play alongside each other, using one-button maneuvers to dribble, pass, and kick the ball into the goal. Score before the 90-second match ends!