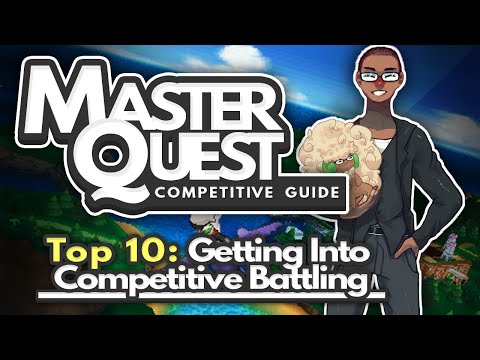 You may have grown up being told by your Mother that you, 'can't make a career out of gaming', and maybe at the time she was right. However, as gaming has grown in popularity, we now see professional teams made up of people of all ages, competing for huge prize pots in destinations all around the world. If you're serious about getting your start in professional gaming, here are our top tips…
FIND YOUR GAME AND LEARN IT INSIDE OUT
Perhaps you already have a game in mind? If not, you need to see where your skills and interests lie. There are thousands of games out there – you need to make sure that the one you pursue is going to hold your interest. If you're leaning towards online poker, visit sites like Caesars Casino where you can play for free, and get to know how things work before taking on opponents. Once you've selected your game, whether it's poker, first person shooter, or Multiplayer Online Battle, you need to get clued up, and learn the jargon.
PRACTICE, PRACTICE, PRACTICE
You can't just expect to be world-class right away. Like all champions, the only way to get to professional level in your game of choice is to put in the hours of practice. Play as often as you can, and gradually increase the difficulty level so that you are always moving forwards. Play against the computer at first, and then when the time is right, move on to playing with real people. Once you start playing real life opponents, you'll see their tactics, and will be able to adapt your game using the techniques they teach you.
WATCH PROFESSIONALS PLAY
To get a real understanding of what level you need to reach, you need to scope out the skills of those who've already made it. You can learn so much just by observing – you'll learn tricks, tactics, how they work as a team (if that suits your discipline). Watching the pros will open your mind to techniques you might never have known about, and therefore, is an invaluable step in the process.
STUDY THE GAME
To compliment your practice and your observation of others, you need to study your game in depth, so that you can fully understand the mechanics of the game. Fortunately, the Internet is awash with information about most games. If your sights are set on online poker, read about the history of the game, the different disciplines, the books of pros who talk about the game, and reporting from all the major tournaments. If your game is online battle, read up on the characters and each of their skills. What moves do they have with weapons? What's in their armoury? What can you learn about the playing field itself? It may be time consuming, but once you know what characters are capable of, and what strategies are available to your opponents, you won't be caught off guard as easily.