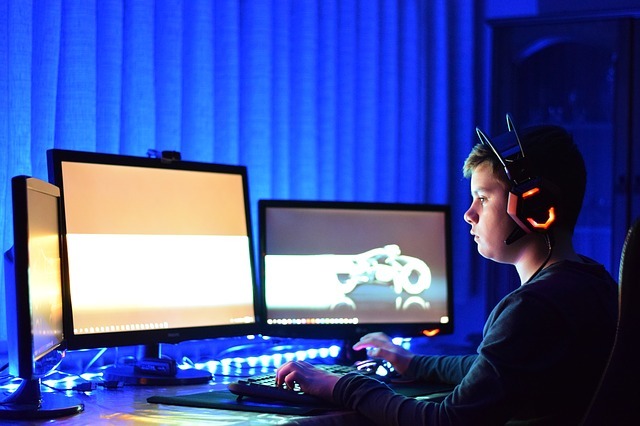 What's more fun than playing multi-player games. My buddies and I love hanging out together in the gaming world, winning battles together and making progress together. We play together once every week, no matter how busy we are. Our weekends are usually dedicated to playing these games. The games have taught me the importance and skills of teamwork more than school ever has. So, I guess we are also learning a lot of things. Here are three of my all-time favorite games.
1. World of Tanks
World of Tanks is hugely popular because who isn't going to love shooting explosive shells and piloting a tank. Starting out, you get some in-game cash to buy a tier I tank. You also have the option of selecting a tank from various countries and various models throughout history. After you build your in-game currency, you can buy the next tier, and you can do that up to tier 10. All the big boy toys are there, and boy, are they marvelous!
It is very addictive because you are always trying to level up and upgrade your tanks. You want to buy your next tank, and that keeps you going. The matches are what keep you hooked in really. You have two options for a win, you either destroy all the other teams' tanks or capture their flag. Even after being graphically advanced, it is still compatible with older gaming models. It is available on PC, Xbox 360, Xbox One, and PS4.
2. Rocket League
More than me, my friend loves this game. This game is the marriage of football and highly customized cars. You can customize a whole lot, from custom skins to big boosters. Go gaga with it.
You are sort of in a football arena in this fast-paced game. The aim is to score more goals or more points than the other teams. Being able to rocket your way into the overly large ball and drive up the walls ups the fun factor for me. Getting to keep upgrading your cars is the added fun that makes this game that much more enjoyable. It is available on PC, OSX, Linux, Xbox One, PS4, and Nintendo Switch.
3. World of Warcraft
World of Warcraft released 13 years ago and is still going strong. This is one of the examples of adapting to the market. They keep meeting the demands of the players by adding countless expansions, updates, and upgrades. When your favorite game can give you everything that new games offer, why would you want to switch, right?
It is based in a fantasy world full of warlocks, wizards, trolls, warriors, and all other types of creatures. You choose to play as any of these creatures and meet or battle the others as you make progress in the game. As you go on, you have to build your player's level, abilities, and weaponry associated with the type of avatar you chose in level one. To get awards in the form of in-game currency, reputation, and items that are needed to level up and make even more progress in the game, you have to complete quests of course. This game is highly addictive, so be aware not to get sucked into it and put your life on hold.