Gaming is often associated with stigmas that often all fall under being hermits and isolated, and having several development issues. As these allegations started gaining popularity, many researchers started being conducted to prove what is and what isn't right about gaming.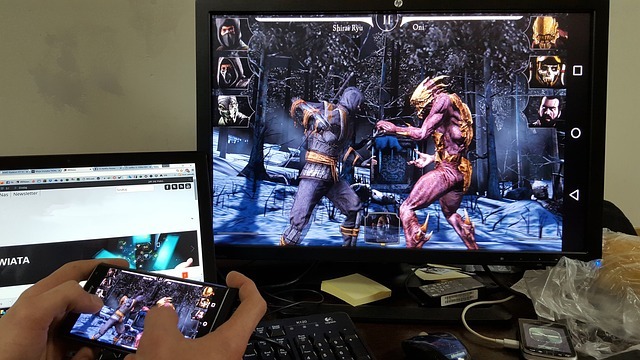 Many researches and studies have shown that gaming indeed improves many cognitive skills and also helps develop a lot of professional skills like team building, effective communication, planning and strategizing, etc. Here are some of the advantages of gaming.
1. Gaming Improves Hand-Eye Coordination
This advantage has long been associated with gaming. Whenever anyone talks about the advantages of gaming, improved hand-eye coordination is usually the first thing they mention. Many studies have shown and experts agree that people who play video games and computer games have better hand and eye coordination.
Because most games have a time crunch and actions have to be performed in quick successions, movements at a great deal of speed are involved. This makes people adapt to the speed and helps them improve their physical coordination with their mind.
2. Gaming Can Help Reduce Stress
Games that are based on completing tasks in a timed environment are believed by many to induce stress, but that reality can be quite the opposite. There are many studies that show that as the players kept playing, they felt less stressed and many games helped reduce the adrenaline response.
3. Gaming Can Boost Your Imagination
The possibilities of anything happening in the gaming world are endless and many gaming companies explore that giving the players a unique world every time. Games are filled with adventures and characters that make your mind work in different ways. Some problems make you come up with creative solutions, forming your avatar is another bout of creativity. Everything requires imagination and it also gives a push to your creative side.
4. Gaming Can Improve Your Problem Solving Skills
Many games that have levels require you to solve problems to reach another level. Trying to complete the quest more than likely involves finding solutions to the challenges stopping you from clearing the levels.
Because passing the levels give the players a sense of accomplishment, it is incentive enough for them to try to clear even the most difficult levels. Each level increases in difficulty so that makes the players become better at problem solving.
5. Gaming Can Make You More Social
Gamers have a stigma attached to them – they are considered socially awkward and are often termed as introverts. Not all gamers fit the stereotypical mold and even the ones that do find it easier to communicate with other gamers.
Multiplayer games give players the opportunity to communicate and plan with other players. This also helps them become better team players. Gaming also leads to friends gathering to play together – both virtually and physically. It is another bonding activity for many people.
Final Thought
Anything in moderation has the ability to benefit you. So, don't shy away from gaming every now and then even if you aren't a gamer.