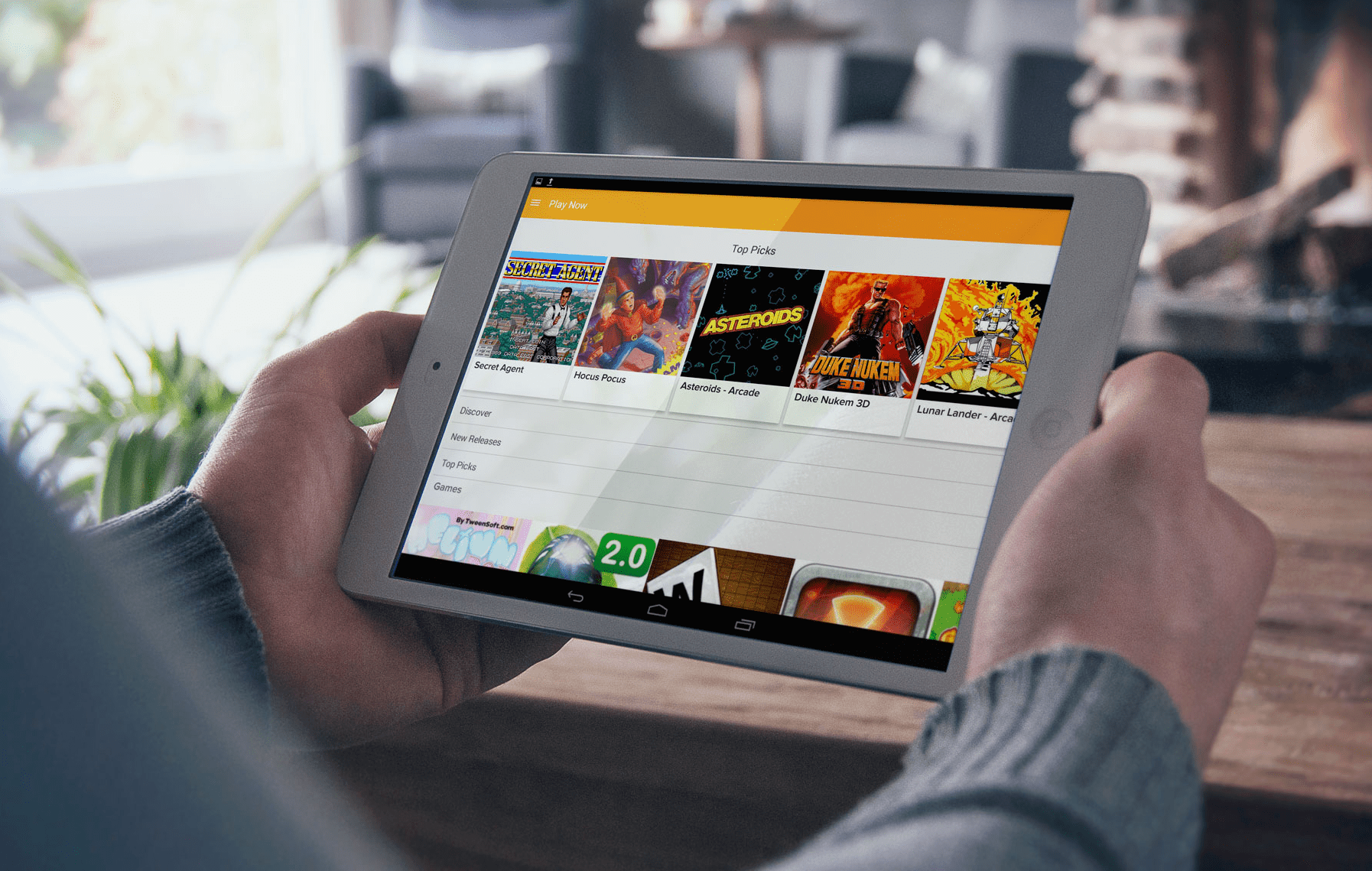 There aren't many aspects of the '90s that we genuinely miss, but gaming is definitely one of them. There's just something about the bright, saturated colors and minimal effects that only old school games can deliver.
If you're feeling nostalgic, look no further than Playster. This new streaming service offers unlimited access to entertainment, including books, music, movies and, of course, games! From addictive classics to huge arcade titles, Playster transports users back in time to the golden era of gaming.
Compared to today's biggest titles, these five PC games may seem way more simplistic, but we definitely appreciate their understated coolness. It's time to give 'em a try and get hooked!
Hocus Pocus
Work your way through 16 unique realms and help Hocus conquer dragons, imps, ghosts and 30 more unique creatures, demons and enemies. Few survive Terexin's final test, but if you do, you'll help Hocus become a full-fledged wizard. Hocus is only armed with a standard magic spell, but you can find potions and solve puzzles to advance in the game. Just don't get too comfortable! The graphics, background and enemies change every two levels.
Duke Nukem
First released in 1991, Duke Nukem is about as classic as it gets. One of the original video game action heroes – forget James Bond, this is where it's at! – Duke Nukem must go head-to-head with mad scientist Dr. Proton and defeat his army of sinister Techbots. The future of the world rests in his – your! – hands. Are you up to the challenge?
Asteroids – Arcade
The good ol' days of heading out with friends to play arcade games may be over, but you can get a great taste of what the arcade generation was all about with this classic Atari title. It's been updated for PC but not altered, which means you're in for a truly nostalgic experience. Battle aliens, dodge missiles and weave between massive asteroids to stay alive on your spaceship.
Secret Agent
If you're a fan of Duke Nukem, you'll love being a secret agent, too. First hitting the market in 1992, this game turns you into an agent who must solve puzzles in addition to running through obstacles and defeating the bad guys. It's the perfect mix of challenges and before you even know it, you'll be totally hooked.
Lunar Lander – Arcade
The second Atari game to make the list, Lunar Lander will teleport you back to the '90s. Your mission is simple: Successfully land a spacecraft on the moon. But there's a catch, of course. You only have a limited amount of fuel left, so you need to make sure to calculate your spacecraft's altitude, speed and fuel consumption just right.
Join Playster today to get unlimited access to these games and more for FREE for 30 days: www.playster.com