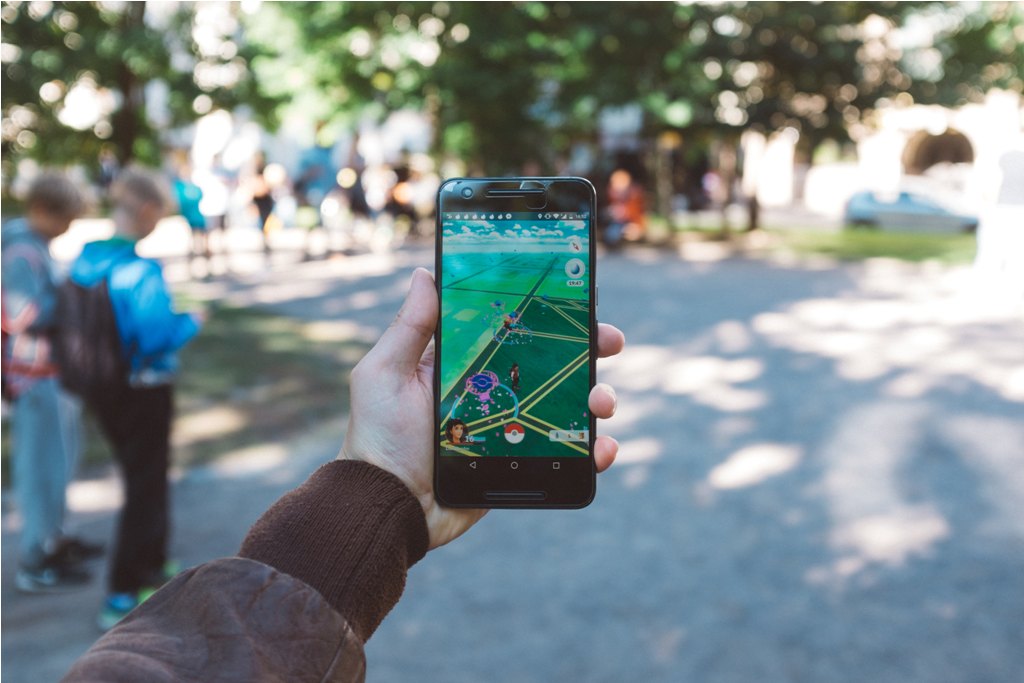 If you have the slightest interest in business and technology, you're bound to have come across the term "gamification"; a marketing method which has been growing in popularity since 2002. The concept is simple; gamification incorporates game elements into a non-game context, such as recycling, shopping, exercising or studying. By making the task more enjoyable, gamification increases engagement and compliance.
Typically, gamification takes use of classic game mechanics such as rewards (points, badges), level progression, competition or teamwork. Gamification has been used to;
help students retain more information in education
help governments influence citizens to act for social good
helps brands create customer loyalty to one product
help employers create better work environments for their employees.
Gamification, in other words, can be applied in broad and diverse ways. Below are five examples where the method has seen great success.
Warner Brothers: Social media gamification to create hype
A few years ago, Warner Brothers decided to revamp their loyalty programme. "My Warner" was born and with it an excellent example of gamification at play. By integrating with social networks, Warner Brothers rewards customers every time they interact with the brand, by for example liking a movie page, checking-in to a cinema, or watching a trailer.
Big releases are paired with their own games. For example, the 2015 release of the movie Focus was paired with a very clever campaign targeted at millennials. Before the release of the movie – which centres around a conman – users were encouraged to test their skills and find out if they had what it takes to pull off a con. What made this test successful though was people sharing the game on social media and encouraging their friends to play along. Of course, this in turn created buzz around the movie, inspiring people to  go and watch it.
PlayFrank: Casino gamification to boost loyalty
In the highly competitive igaming industry, the never-ending introduction of new online casinos means that established c brands can struggle to retain players and ensure brand loyalty. One solution is gamification, which the UK online casino PlayFrank have exemplified by adding additional game elements to the casino games themselves.
When players finish playing certain online slots in certain frequencies, known on PlayFrank.com as 'Tracks', they receive a choice of rewards, such as the unlocking of 'free spins' on a slot game, or exclusive deposit bonuses. Whilst many of the games offered by PlayFrank are available at other online casinos, a player knows they can only progress through 'Tracks' and reap the rewards if they play specifically through PlayFrank. The online casino, in other words, has used gamification to personalize an experience and thereby increase the chances of a player wanting to return to their particular brand.
Nestlé: Marketing gamification to send a message
A commonly cited and innovative use of gamification can be found in the 'Contrex water surprise'. Setting itself apart from other mineral waters, Nestlé's Contrex water claims to improve the efficiency of dieting with its boosted calcium and magnesium content. Although only a handful of people experienced Nestlé's gamification first-hand, the stunt went viral and sent a far-reaching message.
A set of exercise bikes were set up in a busy square in a popular town in France. Anyone who jumped on one of the bicycles quickly discovered that they powered LED lights. Once all bikes were running an attractive fireman was revealed on the building ahead. The quicker people would peddle the bikes the more clothing the fireman would remove, eventually ducking behind the building, removing his briefs and appearing again with a sign covering his privates and revealing that the eager peddlers had collectively burnt 2,000 calories. After the workout, peddlers were seen drinking bottles of the Contrex water provided.
The entertaining press stunt ran for a few nights, attracting a lot of attention. But the real success for the brand came from the filming of the event. The event video, promoting the Contrex Water, attracted 25 million views on YouTube and Vimeo, while prompting 1 million Facebook shares. The real kicker? The brands sales increased by a very respectable 4.1%. By engaging consumers through gamification, Nestlé pulled off a marketing campaign that garnered more attention than a traditional advert ever could.
ClassDojo: Educational gamification to aid in learning
Aimed mostly at primary school-aged children, ClassDojo helps bring parents into the classroom via a communication app which lets teachers track progress to which parents can provide instant feedback. Children earn points with achievements (some applicable to the entire class and other personal) with regards to their work and behaviour. Children can also create their own avatars which are visible for the whole class, and rewards include virtual add-ons and outfits for these avatars. Some teachers also incorporate a weekly Dojo store, where the children can use their points to buy fun prizes.
But gamification has also proved immensely beneficial for older students. One of the most popular apps of all time is Duolingo; an online course which uses gamification to make learning a language fun. After choosing one of the 13 available languages to learn, students steadily progress in levels, earning trophies and 'lingots' along the way. The app has social features that allows one to compare progress with that of friends, which creates a competitive spirit and further incentive to continue using the app.
Google: Workplace gamification to increase compliance
Of course, the value of gamification is not limited to product design and marketing. Internally, within workplace settings, we can see examples of where gamification is used to encourage compliance to company protocol, reward hard work, boost creativity and motivate employees. Google are a prime example, with their famously play-centric offices filled with 'activity rooms' filled with games and other means of leisure and slides between floor levels.
When Google noticed that employees were slow or sloppy in submitting travel expenses, the company introduced expense budgets that – if not reached – would see the remaining amount used in accordance to the employees wishes. Google employees could choose whether the surplus funds would be paid out into their next paycheck, go towards a charity of their choice, or go toward some other company-related event. By making the submission of travel expenses more interesting, Google managed to achieve 100% compliance within six months of launching the program.
There's a never-ending list of creative ways that gamification be employed to send a message or encourage engagement in a fun and entertaining manner. Within the next few years we're likely to see a growing number companies make gamification a central component to their products and services, which means marketers and business should be taking note of how the practise is currently being implemented to great effect.