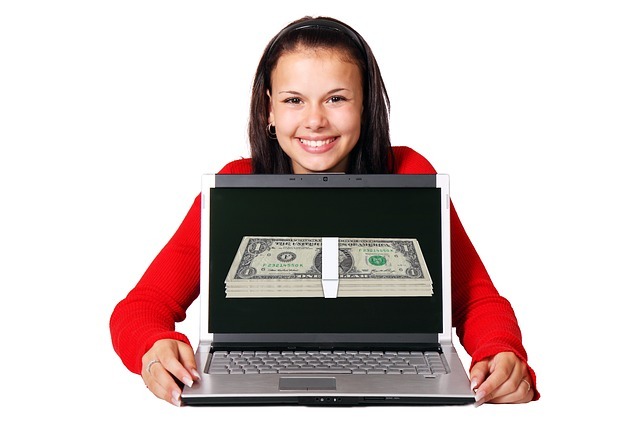 What if we tell you that you can make a living from playing video games? Excited right?. There are thousands of people out there who are doing it every year. In this post, we will tell you about different games where you can earn directly by playing the video game and indirectly by using other prominent ways. Let's get into it.
Entropia Universe
Entropia Universe is a Sci-Fi MMORPG which has the micro-transactions business model and it allows the players to earn directly by participating in different activities such as hunting, missions, crafting, etc.
The game has the in-game currency named "Project Entropia Dollars or PED" which you can earn by completing the tasks. In the game, you get $1 for the exchange of $10 PED and you can directly withdraw them into your bank account which is awesome. There is also no additional fees so whatever you earn will directly go into your bank account.
World of Warcraft
World of Warcraft is another very good game which has been around since 2004 and it has a very large community. It has the in-game currency known as "WoW Gold" or "Gold" which is very valuable and players buy WoW gold for a very good price. Now if you are playing this game for long enough and have level 70 on your profile then you would have a lot of gold which you can sell on third-party websites for good money. If you are late to the party then you can start from the beginning and you will have to spend hours to achieve level 70. Once you cross level 70, you can then sell that gold to other buyers. You will also learn a lot of things during this journey and if you have developed good skills in World of Warcraft then you can also participate in local events for some extra cash.
Counter-Strike: Global Offensive
Counter-Strike: Global Offensive is another very good game which is also very popular. In this game, you have multiple modes where you can team with your friends or you can go for solo matches. The game has the crate system which you get the crates by participating in the matches and you can get pretty rare cosmetics items from it. Now here you got two options to earn the money.
The first method is to sell the whole crate on the Steam market and players will easily buy it.
The second way is to open the crate and for that, you will need to buy the key which will cost you around $2.4 USD. Once you open the crate, you will get the cosmetics items called Skins which are very popular and you can sell them on the steam market for good money. It is also the possibility that you might get the less rare skin so it depends on your luck. The first method is much safer than the second one.
Fortnite
Fortnite is one of the most popular games out there and it has more than 250 million registered users. In this game, you are dropped on an island with 100 players and you will have to survive and the last man standing wins the match. In the game, you get the cool weapons, cars and unique crafting mechanism where you can craft buildings with the resources you collect on the map. Fortnite is extremely popular and it has a huge community which means you can use it to make good money. Following are some ways to do it.
Streaming
The first and most popular way of making money playing Fortnite is by streaming the game. You can start your streaming channels on Twitch or YouTube and start streaming your gaming videos on these platforms. There are many examples out there who became popular with Streaming Fortnite. The biggest name we have here is the Ninja who is the biggest streamer on Twitch and he has a yearly income of $5,417,447 USD and he is also the highest earning Twitch streamer. He got his popularity by streaming the Fortnite regularly. He is also the first twitch streamer to cross 10 million followers on Twitch which shows that how much popular Fortnite is. You can also become the next big streamer if you have good skills.
Tournaments
You can use this method as a side hustle where you can start participating in local Fortnite events. Fortnite has a huge community and we see many local and international Fortnite events where you can play against the other players and earn some good money playing Fortnite. Normally rewards in local events are not very large, usually, you can get around $200 to $300 from local events. However, if you have good skills then you can participate in big leagues to win thousands of dollars as a reward.
Coaching
This method is also very good for earning some quick dollars. Every day thousands of players join the Fortnite community and some of those lads are willings to spend money on learning the game. You can start playing the game with those players where you would teach them some good skills and share some effective tips. You can charge them per session or per hour depending on your understanding.
Bottom Line
As you can see there are various ways to make money playing the games you love. You can take this post as a pinch of salt and start exploring other games which are popular and pick the one which you like the most and start following the ways we mentioned to earn some good money. No matter which way you choose, you will have to work a lot at the start and do it with dedication.