Slot machines were first introduced in the 19th century and have gone through many changes since with now not only being within traditional casinos and land based but also online which has increased the popularity of slot games 100%. Sites such as Easy Slots, really showcasing the brilliance of their huge collection of online slots.
Traditional casino slot games can be played with different denominations and the older machines weren't as complex as the newer and therefore weren't as difficult to win. They now offer different reels and pay lines and different symbols, bonuses and progressive games all add to the excitement of the game.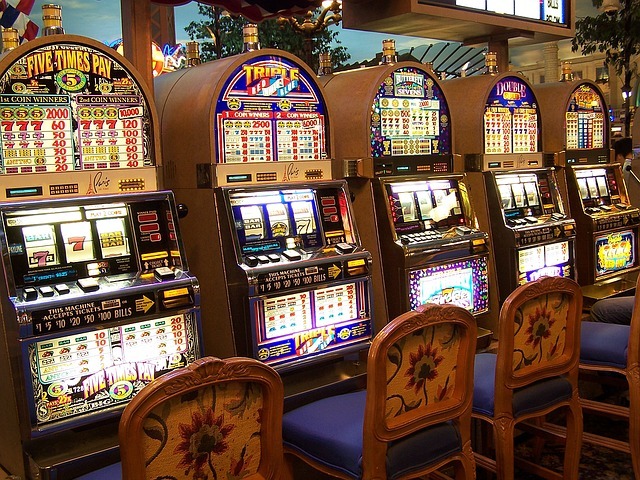 Online games, however, have a distinct advantage. They offer free play games so for the inexperienced player it reduces the risk. It also offers a higher payback for the games that do pay out.
Play Centurion Slot
One of the hottest new online slot games is Centurion. It offers three row, five reel slot set and has a maximum jackpot of 500 times the original stake. It is set in ancient Rome during the time of the gladiators. There are four different types of games to get through, however, in order to do so you need to at least three of the bonus symbols, a fighter in uniform striking down a sword. Centurion is a full on action packed historical game. If you begin playing the demo site it won't be long before you are playing the real option.
Try Starburst Slot Game
Starburst is up there with the popular online slots, however, it is very simple to play and if you have played a simple online slot before then you will have played something similar to Starburst. What make Starburst stand out are the amazing visuals. There are way less symbols in this game than in other online slots but this means that they appear more regularly and that the ten pay lines gives you a stronger chance to win prizes. Due to this there is really little need for a big bonus feature, however, the game does offer some to add to the excitement.
Fluffy Favorites keeps popping up in any search for a good online slot game. It offers 25 pay lines and a RTP (Return to Player) at around 93%. One of the bonus rounds of the game, Toy Box, is similar to that of a claw grab at an arcade game where the claw comes down and grabs a toy. Get three Toy Claw symbols and you will get a cash prize. There are also many options of free spins all depending on where the elephants are in your reels. It may sound complicated but it is a firm favourite online slot game.
Last but most certainly not least one of the hot games at the moment is Mega Moolah. The jackpot slot is a progressive game with an RTP (Return to Player) of around 88% but is dubbed as The Millionaire Maker game. It is set within the African savannah and is a five-reel slot with twenty five pay lines. The game gives its players the opportunity to win from four progressive jackpots, Mini at £10, Minor at £100, Major at £10,000 and Mega at £1,000,000.