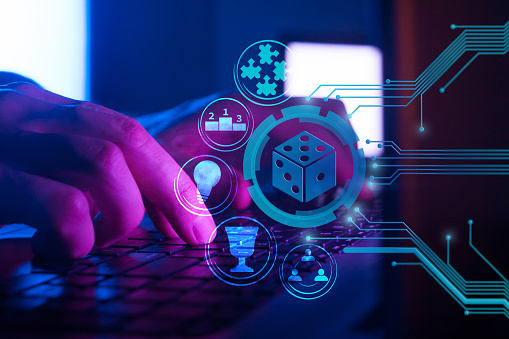 Creating a unique game concept is crucial for game developers who strive to stand out in a crowded market. As thousands of games are released every year, it can be challenging to come up with something fresh and original. Without a concept, the game will be pointless. It would struggle to hold players' attention and would likely be quickly forgotten.
Developing a unique game concept requires a deep understanding of the target audience, a willingness to experiment with game mechanics, and a focus on a unique theme. Whether you are a seasoned game developer or a newcomer to the industry looking for inspiration to provide concept art services, here are 5 tips to ease the creation of new game concepts.
Brainstorm and Mind Mapping
One of the best practices to create a game concept is to start by brainstorming ideas, no matter how unique they may seem. If you have used brainstorming in school, you might already be familiar with it. Pick a pencil and paper, and write down any idea that comes to mind, no matter how weird or impractical it may appear. Brainstorming for some time may lead you to eventually create a game idea that is both unique and promising.
Mind mapping is a visual brainstorming technique that involves connecting ideas related to a specific topic using words, images, and colors. This method is also great for quickly generating a large number of different game concepts.
Identify Your Target Audience
Identifying the audience is a vital step toward creating a unique game concept. It's important to know the target audience and consider the age, interests, and gaming habits to outline all the major details like mechanics, genre, worldbuilding, story, and marketing strategy. Identifying the audience is crucial if you want to develop a game that stands out from the crowd and has a unique appeal.
Research Existing Games
Analyze popular games and identify their strengths and weaknesses. By researching games from EJAW or other games of familiar genres or themes, you can get valuable insights into what is currently on the market and what players are looking for. In this way, you can identify gaps in the market and areas where you can differentiate your game. Look to improve existing game mechanics or combine them in new and thrilling ways. 
Experiment with Game Mechanics
Game mechanics are the rules and systems that govern how the game is played. By trying out different game mechanics, developers can create unique and compelling gameplay experiences that differentiate their games from others on the market. For example, game developers can experiment with combining elements of role-playing games with puzzle-solving mechanics to create a game where players can navigate a dangerous world and use strategic thinking. Look for ways to combine different game mechanics or genres in new and innovative ways. This can help create a memorable game concept that stands out from the competition.
Combine Elements
It's a great method to combine elements from two or more completely different games to create a unique game concept. For example, combining features of first-person shooter mechanics with role-playing game elements could spawn a novel game genre that caters to the interests of enthusiasts of both genres. The resulting game may feature a compelling story, complex character development, and immersive gameplay mechanics that require both quick reflexes and strategic thinking. By including elements that appeal to different audiences, developers can attract a broader range of players and increase the game's potential player base.
Conclusion
Coming up with a game concept is a time-consuming and laborious process, which requires using imagination to the maximum. Creating concepts becomes even more complicated when you take into account the overcrowded game market. If you are a concept artist and you lack the creativity or motivation to come up with innovative ideas for games, follow these tips. Remember, creating a unique game concept takes time, creativity, and patience. Don't be afraid to take risks and try something new to generate the best ideas.