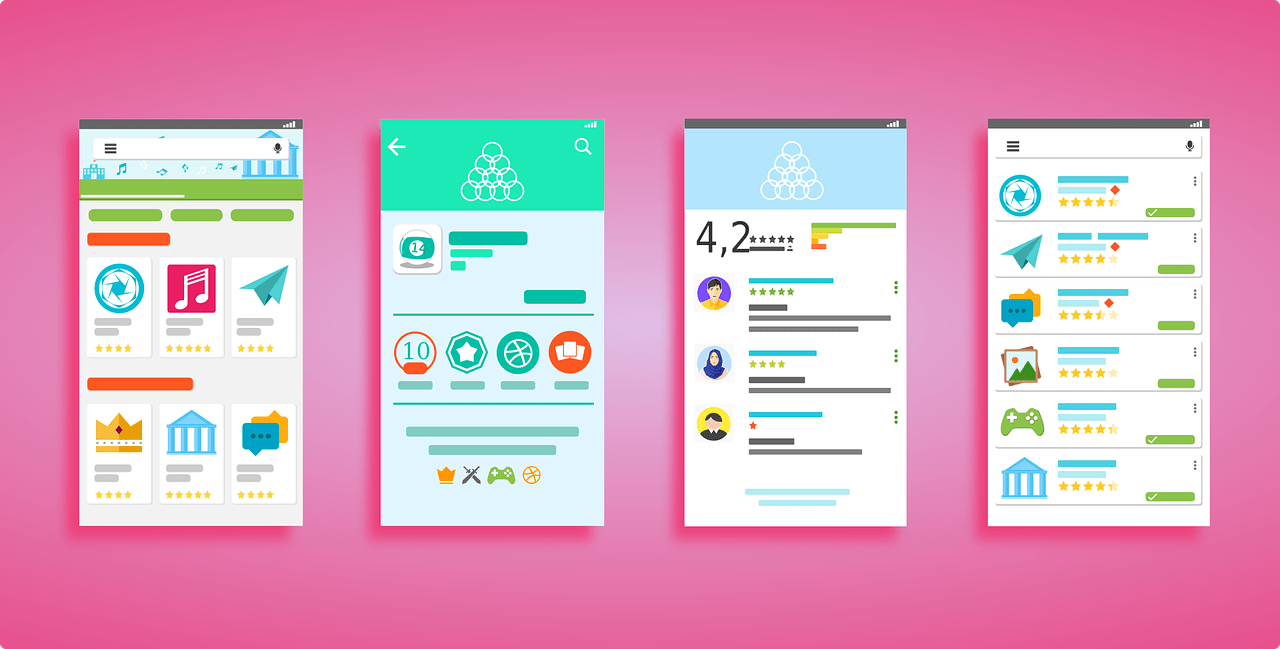 Say what you want about Apple, but Android is currently the most used smartphone OS in the world. More than half of all smartphones in use worldwide use the Android OS. Therefore, if you are building any app, it must be featured on this modern OS.
Gaming apps are rife in the Google Play Store. So, it is quite difficult to stand out from the crowd. If you have developed an Android gaming app, here are some things you can do to increase downloads:
1. Create a Landing Page
A good majority of mobile e-commerce conversions are driven by mobile web, not mobile apps. Therefore, if you want more downloads for your game, create a great landing page that mobile web browsers can see. A landing page is designed to drive conversion and turn your highly targeted visitors into customers or subscribers.
Choose a good web theme for your game download. The theme should be simple, minimalist and have excellent CTA buttons. Market the download as a free offer, which users are quite often attracted to. Make sure the headline of the landing page matches the content of the advertisement.
2. Offer a Free Version
If your app is by subscription only, the best way to get premium downloads is by providing a "freemium" version first. The free app will quickly attract your target user base. Then you can offer extra perks for a subscription, like ad-free play or extra content (like levels, toons, or powers).
There's a reason why most Android apps are free. People do not want to buy an app right off the bat. Offering a free version is the best way to develop a devoted fan base and get reviews, which will naturally drive up paid subscriptions.
3. Get Reviews
No one is going to jump in and buy an obscure app that no one else has reviewed. As malware is a major concern nowadays, people are very careful about what they download. Therefore, encourage your users to post reviews on Google Play store for your app to drive conversions.
In addition to user reviews, your app's subscription rate will skyrocket if you can obtain professional reviews. You can allow game bloggers and journalists to review your app in return for free use. You can also pay for reviews on sites like AndroidPolice and Appbrain.com.
4. Create Content
Content is not only for websites. You can promote your traffic to generate interest and create awareness through content. There are two ways to do this. First, you can submit your app to a site like MobileStartupz.com to get free homepage publicity for up to a month.
Second, you can pay for online content. For example, you can hire a freelancer to write keyword-enhanced articles about your gaming app. Listicles, like "top 10 Android games," are great for promoting your shiny new gaming app. 8. Use social media
5. Spread the Word on Social Media
Even in the era of digital marketing, word-of-mouth marketing is the best to drive sales. Nowadays, marketers use social media to create brand awareness in this manner. Social networks like Reddit and Stumble Upon, where gamers and smartphone users gather for discussions and recommendations, are your best options to spread the word about your app.
Do not expect people to pay for an app right away. Use one or two of the above-mentioned tactics to drive downloads. Always put yourself in a customer's shoes and ask yourself, "would I buy my gaming app?"