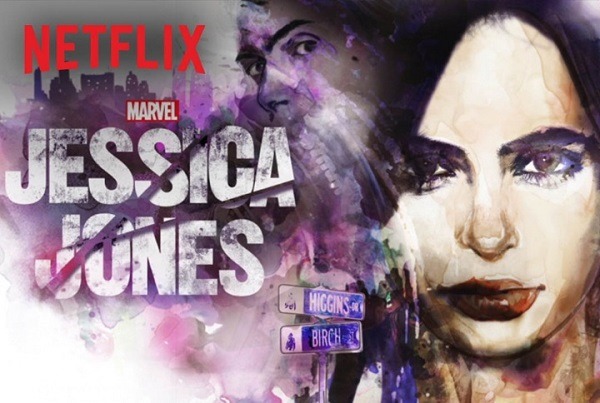 After Netflix produced the first of its kind Daredevil from Marvel's Defenders, it came up with another superhero, or more accurately ex-superhero, from the same group. Set in the fictional town of Hell's Kitchen, New York the titular character of the series lives a lonely life as a private investigator running from her traumatic past.
Jessica Jones' superpower is her superhuman physical strength and the Jessica Jones' superpower is how well it brings that character to life – strength, flaws and all.
The series follows around Jessica as she works as a private investigator for a clientele that's mostly formed of angry spouses looking for dirt on their partners and other menial tasks when she's suddenly faced with something she'd thought she had left behind in the past, dead but never forgotten. Jessica's arch nemesis Kilgrave comes back from her past to haunt her with the dreadful things he did to her and made her do with just a simple whispered order. The season dissolves with the triumph of good over evil but leaves you wanting more with all the seeds of untold possibilities it plants.
All the actors bring the characters to life and do so brilliant. Krysten Ritter's Jessica Jones is jaded, careless, reckless and not afraid to use her extraordinary strength for meaningless tasks. The way the character is written, packaged and performed feels so real and palpable that you cannot help but feel what she feels at any given moment. Jessica's best friend and step sister Trish Walker, played by Rachael Taylor, is perhaps one of the most intriguing side characters to come out of 2015 television. One of the things that work to make Jessica Jones an outstanding series is the relationship between the two sisters who don't share a blood bond. Their protectiveness of each and the magnetic pull between the characters is the very heart of the show. Theirs is the kind of love that can not only save them but also the rest of the world. David Tennant's Kilgrave, known to comic fans as The Purple Man, is so spine-chillingly vile and inconsiderately cruel that by the time you're done with the first season nothing he does will surprise. He's capable of making people do unspeakable things to themselves and to the ones they love with just a word. Mike Colter, Rosario Dawson and Eka Darville play Luke Cage, Claire Temple and Malcom Ducasse respectively and add to the strong narrative of the show.
Like its predecessor, Daredevil, this show is brilliant when it comes to its visuals and powerful symbolisms.
A great plot, strong voice, well-rounded heroes and villains, and amazing photography makes Jessica Jones an experience that should not be missed.