As loot boxes come under pressure in the EU, will Ireland be the next country to ban them? Follow this article to learn more about what's causing the loot box controversy and how Ireland builds its relationship with the phenomenon.
What's a loot box
If you're not into gaming, you may not even know what a loot box is. If you don't know that, it may be hard to understand why would anyone want to ban something from a video game. Here's a quick synopsis.
When you think of a video game, you probably think about buying it in a store or downloading through services like Steam or EpicGames. You have to pay upfront to play it, regardless of whether it is single or multiplayer.
However, there are quite a lot of games that don't require you to pay before you start playing. They're known as free-to-play games. But every game is a product that has to earn money.
These free-to-play games are monetized by in-game purchases. You can pay real money to buy in-game currency and purchase items from the store. More often than not, these items are purely cosmetic and don't impact the gameplay. Still, many people choose to pay money for them, as high as $20 a piece in some cases.
Naturally, some people don't want to pay that much for a cosmetic item. Here's where loot boxes come in. A loot box contains an item from the shop that can be useless or very rare. You get loot boxes either after some time spent in the game or after completing a mission.
The outcome of the box is always random, so you don't know what you get after you open it. If the item you got from a free loot box is underwhelming, there's always the choice to buy another box for a low price.
Now, that's a textbook definition of gambling. In many cases, these loot boxes open with a flashy animation, just like a slot game spin in Mr Green casino.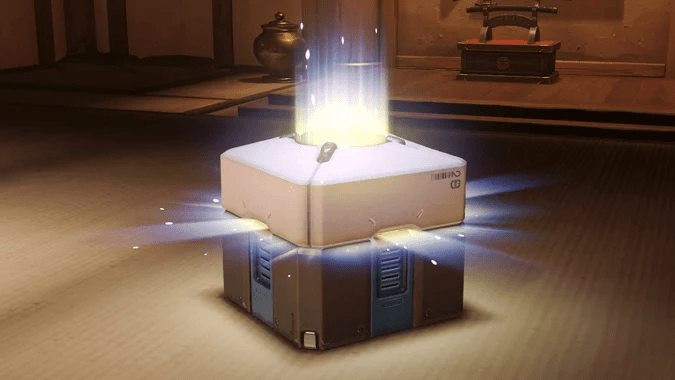 Source: Blizzardwatch
Belgium, the US, and others
All of this led to Belgium banning loot boxes in early 2018. The Netherlands were soon to follow.
As these two countries spoke out against the malicious practices of gaming companies, more governments around the world took notice. The UK soon created a commission to look closer into the legal status of loot boxes.
In early 2019, the US government pushed for loot box ban that can destroy a lucrative opportunity for many in a country where gambling was illegal. Now that more and more states consider making online gambling legal, the market can switch.
However, there's a problem with loot boxes. Each game has its own system for them, so a cover ban is impossible. This means the authorities have to look into each game, which makes the administrative cost of regulations really high.
Ireland and loot boxes
Soon after the original loot box controversy broke out in 2018, Ireland investigated the issue and stated that this practice is within the law. The regulators didn't find that loot boxes could be considered gambling.
Now, there's another push from the parliament to investigate the issue once again. The Minister of State commented that if an investigation finds a certain practice to be gambling in nature, the company that conducts it has to acquire a license.
This can be a step towards making loot boxes in video games more transparent. What the Ministry has in mind is fairer than issuing a ban. People who play the game have the right to know there's an element of gambling in it.