You know how your favorite avatars have marks or your favorite characters get battle scars. Have you ever wondered about the ones humans have? The ones that we are all scared to show or even have? The ones that tell a story, that show a glimpse of what we have been through, that are a part of the lives we have lived?
Freckles, stretch marks, tattoos, bruises, birthmarks and scars are probably the best marks on your body. You started with a black canvas, now your body is a masterpiece. A masterpiece that reveals new art every now and then.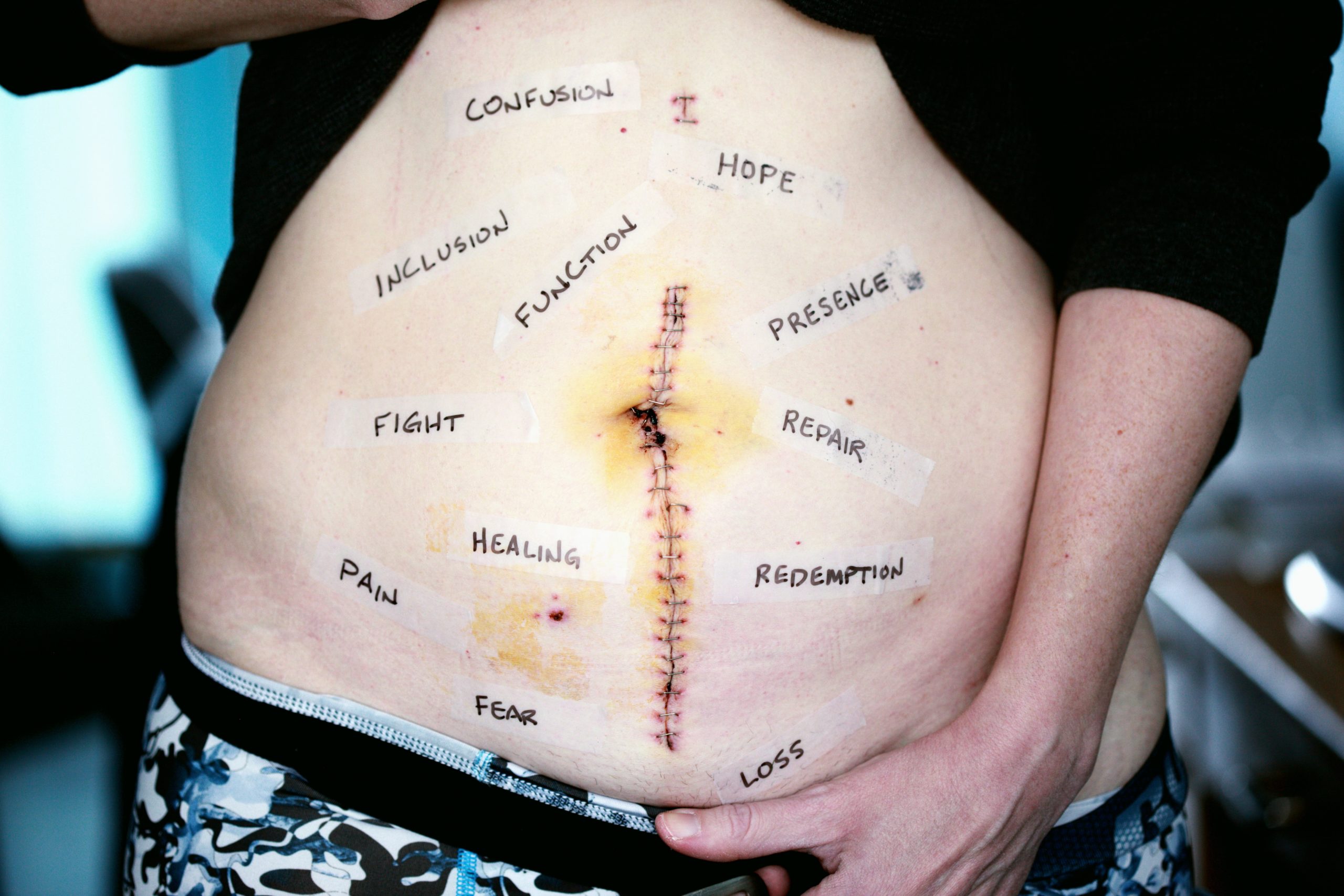 All this is evidence that you've lived and the sun has shone on you, that you've grown and maybe tripped up a few times. These marks remind you of the times when the world tried to pull you down, but you were brave enough to keep pushing and strong enough to move forward. 
We all have bad memories – scars of our bad past – things we would want to forget.
These are memories that give us goosebumps. Some of them are emotional scars, while some of them are on the outside. They remind us of our difficult times. But are they supposed to scare us? Moreover, are we supposed to get scared?
Sometimes people allow the same scar to make them miserable for years when they could learn to celebrate it instead. So what if you went through something and bruised yourself? What about the lessons you learned? What about the people who supported you during your difficult time? What about the good things that happened after the situation passed? 
Instead of hanging our lives by a thread, we need to paint a pretty picture around our scars. A picture that will remind us of the strength we all have deep inside of us. Old ungrateful memories can dig up the pain you wished to forget long ago. But forgetting that is not coping with life – that is just hiding it deep down inside of your soul. You truly leave behind these experiences when you can openly talk about it, or when thinking about it doesn't make you sad or leave you in tears.
Scars tell stories of your bravery. Scars reveal the truth, they remind us how raw but real our pain was or is. Scars show transparency and display our courageous will to survive. Scars show that our souls are healing. Scars are a part of the real us. The strong person we became after the storm tried to destroy us from our roots. Scars are those beauty marks which show your inner depth and worth. Scars reveal the beauty in your imperfections.
It's okay to be scared, but it's not okay to hide behind the fear. You have to get out there, open up, love, make mistakes, learn, become stronger, and start all over again. Your scars are trophies you receive as you level up and pass each hurdle of your adventurous life.