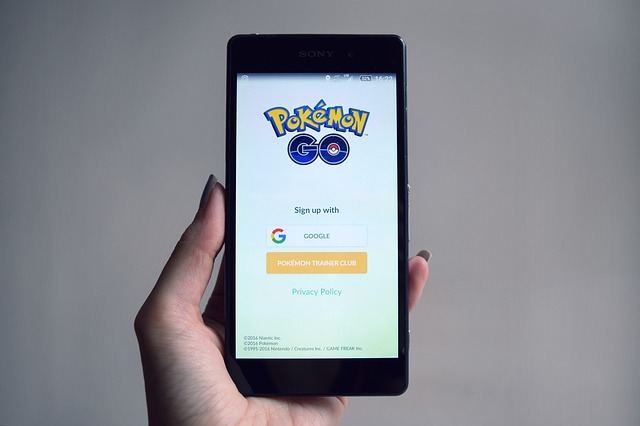 Mobile gaming is drifting upon a new spree and has been established into a new limelight. It has developed over the years and now high end competitive games are ruling the market. Android games are easily available in the Play store and most are free to download. Although there are in-app purchases, but most people can enjoy the games. 2018 has been revolutionary with some new launches and modified games those have kept millions indulged.
Various genres and different gaming modes are sure to keep one amazed. We have listed down some of the best android games in 2018.
Critical Ops
Developer: Critical Force Ltd.
Category: Action
One of the best first-person action games for Androids. Critical Ops will test your reflexes and provide you counter-terrorist warfare thrills.
The game currently consists of two modes: Team Deathmatch and Defuse. Mostly a multiplayer game, you can team up with your friends and show the world your skills.
In-app, purchases come in when you need a weapon upgrade or rare weapon collection is required.
Clash Royale
Developer: Supercell
Category: Strategy
Clash Royale is one of the face changing strategic game ever to be launched by supercell. It is an online multiplayer games where one can challenge an individual at a time. The game is set upon an arena where one must release their troops in the best way possible to dethrone the opponent's king and princess. The motto if the game is to conquer the opponent's arena within a limited time with a specific strategy.
Asphalt Airborne
Developer: Gameloft
Category: Racing
Asphalt: Airborne pushed the limit of racing games in Androids. This is the best racing game out there alongside with Asphalt: Extreme. Some of the hottest dream machines, ranging from Ford Mustang GT, Porsche 911 GT3 RS, Ferrari LaFerrari, Lamborghini Aventador, Hennessey Venom GT to Bugatti Veyron, you name it, is available in this game.
Modify your cars, enhance performance and upgrade your virtual racing skills. The graphics reflect the beautiful and well-designed tracks reconstructed alike some real tracks.
Pokémon Go
Developer: Niantic, Inc.
Category: Adventure
An adventure game right back from the past with a blast. Become a Trainer, join other trainers and catch Pokémon's. GPS tracking with physical movements to capture a Pokémon with awesome gameplay is a revolution in mobile gaming. Real-time access within built scanner in the game is something completely new.
The game due to its high-end finish requires a minimum of 2GB RAM and Android Version over 4.4.
In-app, purchases are applicable if you want to compete and get to the top in the international sheets.
8-Ball Pool
Developer: Miniclip.com
Category: Sports
World's No.1 pool game now on Android. Miniclip presents you an indoor you can't resist. Compete in either one on one match or play an 8-player tournament. Challenge your friends or legends.
Offers you with different bets on different pool boards. Rules change and glory shots increase as the bet goes higher.
Also, a special edition 9-ball is in the slot. The rules are completely different but the gameplay is rapid compared to the classic 8-ball.
In-app, purchases are required if you want to buy, upgrade or recharge your cue.
Plague Inc.
Developer: Miniclip.com
Category: Simulation
A record hit simulation game voted the No.1 game globally in 2012 still soars high in 2018. Innovated gameplay and ground touchscreen experience make this game one of a kind. The story goes like, you have to bring about an end to human history with spreading a global plague but only the strongest will survive.
Stunning HD graphics with the hyper-realistic world. Different disease types and phases to deal with. In-app, purchases might be required to develop the gameplay in certain phases.
Finally, these are some Android games which are addictive yet mind-blowing in their own way. Most are free if you are looking for a time pass but if you are into hardcore gaming, purchases need to be made but that too is minimized.