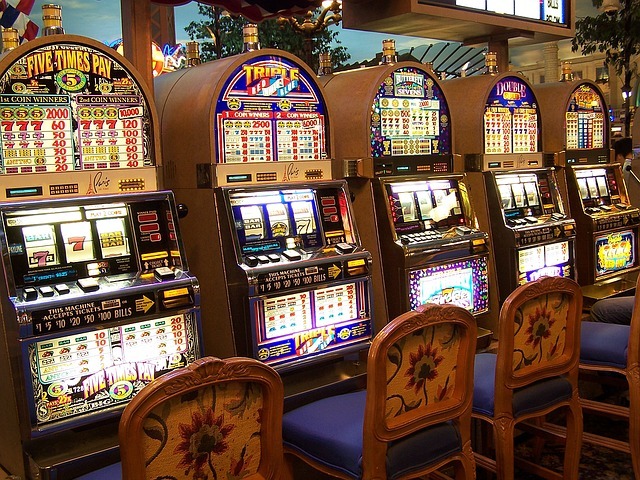 Do you love online slots and sports? If so, you're among millions of other online casino members who combine the two passions. And that's not really a surprise. Sports and betting have gone together since, well, sports existed.

Online slot makers know about the importance of appealing to sports fans in particular. That's why they have come up with a range of exciting sports themed slots. But here's the thing: many sporting enthusiasts don't realise the variety of games available, and which ones offer the best chance to win.

So here are some fantastic sporting games to include in your regular rotation of online slots. But remember, as always – play responsibly (learn more here).
1. Cricket star – hitting bonuses for 6 all the time
Let's start with a game that might surprise some people. Cricket Star from Microgaming deals with the most English of all sports. But what a lot of cricket fans don't know is that in the 1800s most matches were just an excuse to gamble.

So we've come full circle in a way, with one of the most enjoyable slots around creating an immersive cricketing experience. The reels recreate the fortunes of five different players – all with their own batting averages. You can be given out by the umpire, or whack the ball out of the ground for huge wins. It's great fun for anyone who follows cricket, and for all other sports lovers, too.
2. Hugo Goal – a cup winning slot
There are quite a few football-themed slots that are worth playing (such as the Cup, the Champions, and Gooool!) but the best of the bunch, in our opinion, is Hugo Goal from Play N Go.

Re-spins until you win and second chance feature are both included in the game. And the possibility to multiply winnings up to 10X! Playing this slot, you have a chance to win up to 800X your bet, now bad at all!
3. Tennis Stars – smashing the competition
Tennis is another sport that many people thought would struggle to translate into a top quality online slot, and boy have the doubters been proved wrong. Tennis Stars from Playtech is everything tennis and slots fans could ask for.

In this game, the main reels prepare your player for the Championship Round, where you get to take on grandslam players for huge rewards. In the process, you'll need to rack up tennis racket and shoe bonuses, balls and trophies, as you build the experience needed to crack the jackpot.

As you'd expect, the action is accompanied by the "thwack" of balls whizzing across the net, and the crowd going wild when you make an ace. Again, this is great fun for sports lovers.

That's a small sample of the sports related slots available right now. But there's much more to explore. From Hole in One (themed around golf) to Rugby Star, there's a great chance that your favourite sport has been turned into a game. So log onto a good online casino and explore the massive collection of casino games out there You'll be amazed at the selection of sports slots on offer.