The chances are you've played Tetris at least once in your life. But have you ever tried multiplayer Tetris? It has become a worldwide trend over the last several years. Players are battling each other in this skill game, and the winner gets high prizes!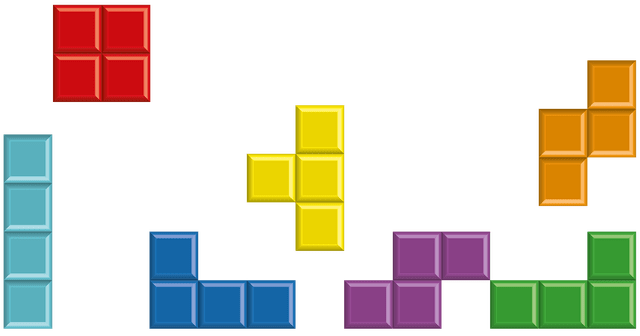 Before you head into the arena and start playing for real money, make sure to check out our guide to winning multiplayer Tetris matches. It will enable you to take your skills to the next level and challenge even the biggest champions of the game!
Where to Play Multiplayer Tetris?
If you want to give a shot to multiplayer Tetris. The website allows you to practice in single player mode before you head into the multiplayer arena. Once you start battling other players, you can enjoy short and exciting sessions combined with flawless 3D graphics. The site also allows you to choose the desired stakes before the session starts.
Use Demo Mode to Practice First
Here is a crucial tip – everything starts and ends with practice. You can't challenge a player that played a thousand sessions if you don't have a single one under your belt. That is why you should use the demo mode to practice.
The demo mode is a free version of the game that pits you against an AI-controlled player in a simulated session. In the demo version, you can try to apply the tips from this article, as well as different piece manipulation strategies. You should only challenge other players once you feel ready for the real deal!
Aim to Clear Multiple Lines at Once
Unlike the classic single-player mode, multiplayer Tetris is a time-limited game. That means it probably won't end with one player reaching the top of the grid. Instead, the winner will be the player with the highest score once the timer expires.
Each line that you clear will bring certain points. The math is simple – the more lines you clear, the more points for you. That is why you should aim to clear as many lines in a single move as possible.
You can use I-piece or T-piece strategies to remove multiple lines at once. These involve making enough space for I or T-shaped tetrominoes and clearing several lines by placing them in the predicted position.
Monitor the Next Object
If you want to make the most out of every move, it is essential that you keep in mind the next object that will come to your board. It will usually be in the right section of the screen, and if you use it to your advantage, it may be what tips the odds to your favor.
The fact that you should consider the next move means you might need to adapt your strategy on the go. That is why quick thinking is an imperative requirement of multiplayer Tetris. It may be tricky at first, but as long as you practice enough, it shouldn't be hard to keep in mind all factors that may affect your game.
No Time to Lose
The short duration of gaming sessions means that you have no time to lose. Yes, precision and proper placement of tetrominoes should be your primary task, but speed also plays a big role in multiplayer matches.
It is vital to use the Fast Drop feature, which you activate by keeping the "Down" button on your keyboard. That way, you will make the piece fall faster than normal. As soon as you figure out where you want to position the tetromino, press the Fast Drop to speed up the process.
Avoid Gaps on the Board
Some experts also call these gaps "garbage." They got that name because they are unusable, and they crowd the road unnecessarily, which is why you should look to get rid of them.
It is particularly vital to avoid gaps on the board in multiplayer sessions. Remember, you only have limited time available, and time spent to deal with a gap may affect your final score. Instead of pursuing high-score moves, you will be wasting your time on removing holes, and that is not something you want to happen.
Keep Your Focus at the Highest Level
We underline once again that multiplayer Tetris matches only last for a couple of minutes. Each move and second are important in these sessions, which is why the level of focus often determines the winner.
You want to maintain a high level of concentration throughout the entire game. Even if you make a mistake, you shouldn't lose your focus.
Another thing that can help is to ensure that you avoid any distractions. If you are planning a multiplayer session for real money, you should turn off your phone, or even consider locking into your room. Anyone who calls can wait for a couple of minutes while you are trying to boost your funds.
Don't Worry about the Opponent's Score
You may throw an occasional look at your rival's current score and compare it to yours, but the important thing is to stick to your gameplan. Checking out the score all the time may lead to losing your focus.
Your opponent might have a higher score at the moment; it may also put additional pressure and burden on you, which increases the chance of making a mistake. That is why your primary focus should be on playing your own game.
If there comes a moment when you feel there is enough time to check out the score, feel free to do so. In those situations, it may tell you that you need to speed up or give you a confidence boost in case you are leading. However, you shouldn't let the current score affect your game too much. Your task is to give your best as that is the only way to securing victories!
Analyze Your Games
First, you will need to accept the fact that you won't win every match. Multiplayer Tetris is a game that gathers excellent players, and an occasional defeat is a common occurrence.
However, it is important to learn from your losses. Take a moment to analyze the session that just ended and see what you could do better. Should you be faster in dropping the tiles? Is the precision what you need to improve?
If necessary, don't hesitate to return to the practice mode. Over time, you will become ready to face even the most experienced players!