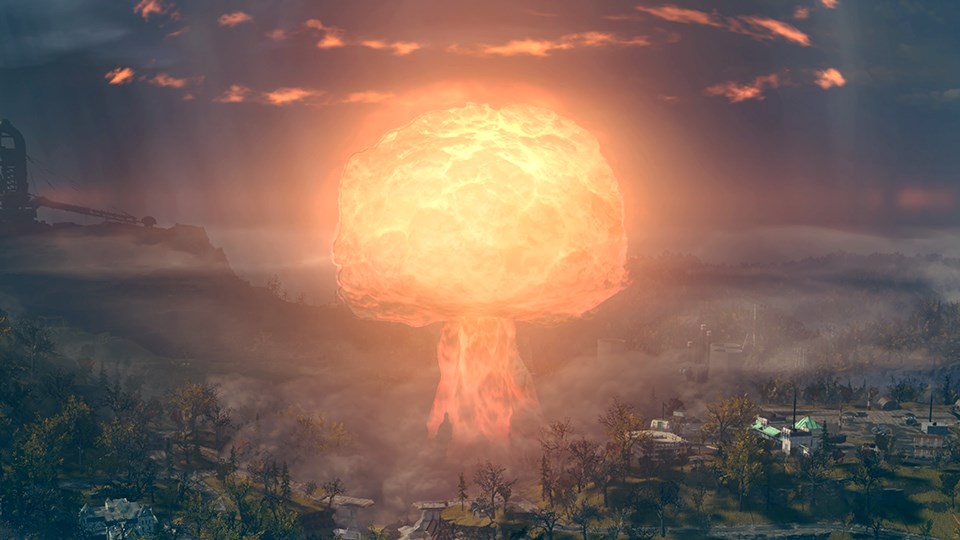 Excited about Fallout 76? Want to know more about the beta and when the game will be available to people on PC, Xbox One and PlayStation 4? Keep reading and we'll give you all the details!
Now that you're done playing Chaos Child, FIFA 18 on the Nintendo Switch, sex games or maybe something like Metal Gear Solid V, it's time to prepare yourself for the greatest title that we're likely to see in all of 2018. Yes, what we're talking about here is Fallout 76 – the eagerly awaited multiplayer online installation from the Fallout Franchise. Set in the year 2102, Fallout 76 looks at life 25 years after the bombs fell – you're one of the first people out of the vaults and it's time to rebuild! At least that's the official story: your job is to find out exactly what happened with your release and why you're there in the first place.
Set in West Virginia, Fallout 76 will official launch on November the 14th, 2018. Note that before then, Xbox One players will get beta access on the 23rd of October and PS4/PC users on October 30th. This beta won't run until the game releases though: it's a fixed period that will likely end a week before the release of the title to everyone. No time bands have been announced just yet, but we're expecting both to end around November 8th. Chances are the beta will be just that as well: no early head-start with a complete wipe of everything once the servers are taken down.
Yesterday, Bethesda went ahead and published quite a detailed blog post on Fallout 76 and how the workshops will work, alongside clarifying some points on the C.A.M.P. system and progression through the game with S.P.E.C.I.A.L. stats. No doubt many people will be pleased to know that death isn't that much of a punishment in Fallout 76, so griefing from other players is unlikely to be an issue. The map has also received quite an attractive update over the Fallout 4 and New Vegas aesthetic: it's fresh, vivid in color and quite a bit more useful!
Another cool feature Bethesda mentioned was that players in Fallout 76 can wear outfits on top of their survival gear, so they can look good without having to sacrifice defense or utility from their top-tier equipment. They even mentioned the ability for players to pick up a clown costume – something I'm sure many wanderers will be looking forward to acquiring.
The only downside out of recent Fallout 76 announcements is that the trade features will be fixed price, meaning you can't set your own values for selling things to other players. This is likely to create quite a weird and confusing economy: it's likely people won't trade all that much if they're unable to barter and get deals in certain situations, plus it's totally possible many items will be listed at such a high price, they're never able to be sold. Free up the economy, Bethesda!
That's all for now: we hope you're just as excited as we are for Fallout 76!