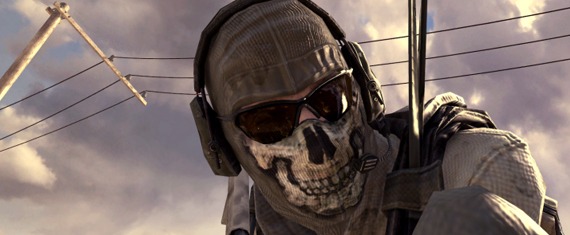 Hot off the heels of today's Xbox One unveiling event at Microsoft's headquarters, Activision has sent along the full reveal trailer for Call of Duty: Ghosts. The trailer, which you can watch below, marks the first time the gaming community has been able to watch gameplay footage from COD Ghosts, the next game in the COD series that's being developed by Infinity Ward.
Before Activision unveiled the COD: Ghosts trailer below, the company did share a few other key details about the game on Xbox One. First and foremost, all DLC for the Call of Duty series will launch as a timed exclusive on Xbox One. This continues a tradition that started in this console generation with the Xbox 360. (If you hadn't already heard, "Xbox One" is the official name for Microsoft's next Xbox, which was formerly known at various points as Durango, Infinity and Xbox 720.)
COD: Ghosts will include an all-new character lineup and an all-new storyline. Infinity Ward is going for more emotional connection this time around, with gamers playing as a team that's a little reminiscent of Gears of War in that they're comprised of the remnants of a squad after a big event decimated the military and left the U.S. as a sort of underdog.
It won't just be people on the Ghosts squad, though, as there will now be a dog as a squad member. The dog, who was unnamed but probably won't be called Fido, will sniff out enemies, find objectives, and provide a certain level of vicious, up-close defense that hasn't previously been seen in a COD game.
In terms of graphics, Call of Duty: Ghosts is built on an all-new engine that really showed its horsepower during a side-by-side video comparison between Modern Warfare 3 and Ghosts. There is undeniable — and not incremental — improvements from the Xbox 360 to the Xbox One.
But you probably want to see that for yourself. So, here's the Call of Duty: Ghosts video from the Xbox One unveiling event: