With a wide range of casino games available, and it being more accessible, thanks to casinos that are online, players have a lot of games to choose from. Players have the opportunity to choose the games that they want to play. Online casinos give a lot of flexibility to the player, which is why many people are gravitating towards it.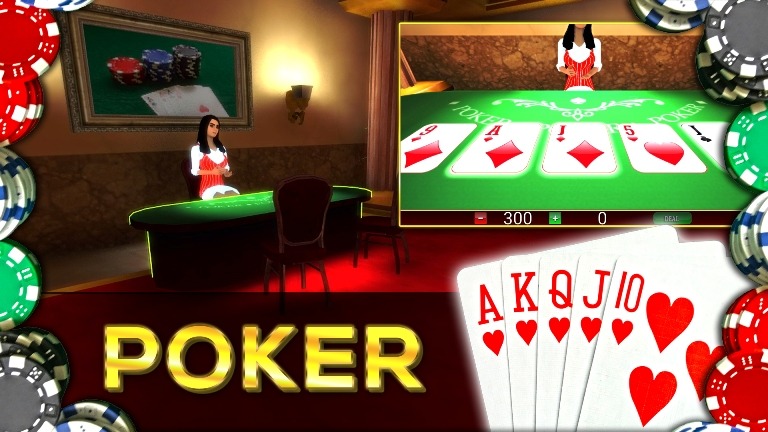 With online casinos, players get to choose when, where, and what they want to play. While many people love easy games, a lot of players gravitate towards games that need not only luck but skills and strategy. One such game that lets people broaden their knowledge and apply strategies is video poker. The rules are easy to grasp, so even if you are an inexperienced player, you will have no problem understanding the game.
Video poker is available in most of the casinos, which proves how much it is loved and enjoyed. Online casinos also offer the best video poker. You get the game you want to play and the casino you want to play with. Here are some reasons as to why video poker is so popular among gamers.
1. Strategy game
In video poker, the outcome of the game is not based purely on luck, which is one of the biggest draws of the game. Players need to have an efficient strategy and required skills to win. This works with a combination of luck and skills. Players get to put their knowledge to use in order to sway the odds in their favor. Because it is easy to learn, you get to earn money based on skill, and also play an arcade game while developing your own strategy; it is a perfect fit for many.
2. Great payouts
The payout percentage is one of the main things that draws people to video poker. You don't play against other gamblers, so the odds of winning are higher. One of the popular systems is "Jacks or Better." How this system works is that you win if you have a pair of Jacks or better cards. Depending on the pay table, the payout percentage varies, but it is still better than the other poker games. Most video poker games are full pay ones, but they also differ in variations. You have a chance of return of more than 100 percent, but that is offered in very few casinos.
3. Low house advantage
Generally, games that need skills, knowledge, and strategy are the ones with the best odds of winning, and video poker is one such game. Casinos have games with statistical built-in advantage, which is why games that aren't based around pure luck give you more chances of winning. It has a low house edge and as good as your strategy gets, the edge gets even lesser.
4. Many variations
Along with the popular Jacks or Better game, there are many variations available. In addition to that game, there are Deuces and Wild, Jokers Wild, Aces and Eights, Double Bonus, etc. This gives players a variety of games to choose from. Because of so many options available, the experience of the game is different from every game people play, and that is also why people enjoy it.
5. Available everywhere
Video poker is really popular because of it's resemblance to slots but needs skills and strategies in addition to luck. Apart from online casinos and land-based casinos, it is often found in restaurants and supermarkets. You get many variations of games to play, which gives players options and makes it convenient for players to enjoy the game with choices and also whenever and wherever. Because the game can be easily found, it makes it easier for people to practice, and because it uses strategy and practice makes it better, it increases your odds of winning.