It is impossible to imagine the global economy without sporting events especially due to its revenue generation potentials. Considering that the global sports market generated $512.14 billion in 2023 and is expected to reach $623.63 billion in 2027, it is safe to say that investing in sports stocks is starting to become attractive to many investors.
When trading sports stocks, it is important for investors to know the key financial metrics and market trends so that they can make informed investment decisions. As an investor, some key financial metrics you should consider when analyzing sports stocks include revenue growth, earnings, and market trends. This article discusses these metrics in more detail to help investors make informed decisions when investing in sports stocks.
Market Trends and Impact on Sports Stocks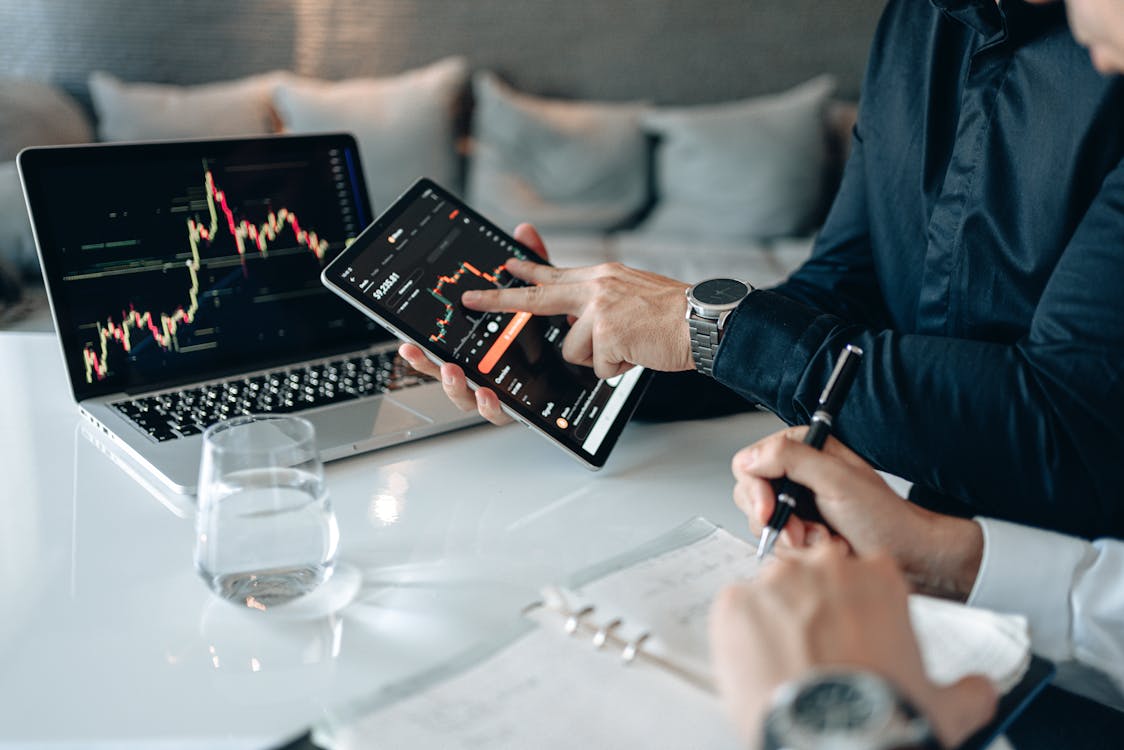 Market trends can significantly impact sports stocks, as they do with any other type of stock. Some factors that impact the sports stock market include:
The performance of the broader equities market — as seen in August 2023 when the Sportico Sports Stock Index fell 5% in line with the equities market.
The growth of esports and women's professional sports.
The advancement of sports betting and the adoption of mobile sports betting —in 2022, over 19 million individuals placed their bets online. It is anticipated that the global sports betting market will hit $155.4 billion by 2024.
However, it is essential for traders to carefully consider these market trends and their influence on the sports market by analyzing and monitoring the movements of economic indicators such as the ES futures chart. Vitally, the ES futures chart will help you track the performance of the stock index and provide a visual representation of the current price movements of the S&P 500 E-mini futures.
These financial derivatives allow traders to speculate on the future value of the S&P 500 and buy a particular investment at a specific price on a specific future date.
Financial Metrics and Ratios Overview
Financial metrics and ratios are essential tools for analyzing sports stocks. These tools help traders evaluate a company's financial health to make informed decisions before investing. Some key financial ratios and metrics traders should consider when analyzing sports stocks include:
Working capital ratio (WCR): WCR measures the company's liquidity.
Quick ratio: This means determining if the company has substantial assets that can be converted to cash easily when there's a need to pay current liabilities in case of any eventuality.
Earnings per share (EPS): In this case, the ratio considers the profitability of the company you want to invest in to ascertain its market value.
Price-earnings (P/E): P/E measures the growth potential of the stock.
Debt-to-equity: Particularly, this ratio finds out if the proposed company is borrowing to fund its operations.
Return on equity (ROE): ROE ascertains how much profit a company can make from shareholders' money.
Utilizing these ratios can help investors and traders compare one company against another and determine the true or intrinsic value of a security while comparing it with the market value of that security.
Revenue Growth and Earnings Analysis
Revenue growth and earnings are important financial metrics to consider when analyzing sports stocks, even for top sports brands. In this case, revenue growth is the percentage increase in a company's revenue over a specific period, while earnings refer to a company's profits after taxes and other expenses have been deducted.
Companies with a consistent track record of revenue growth and earnings indicate financial stability and a strong business model, although this does not guarantee a positive investment outcome. However, it is always important to do your research to decide where to invest. Understanding revenue and earnings growth, metrics, and market trends can help you navigate the world of sports stocks with confidence and generate profitable returns in the long run.