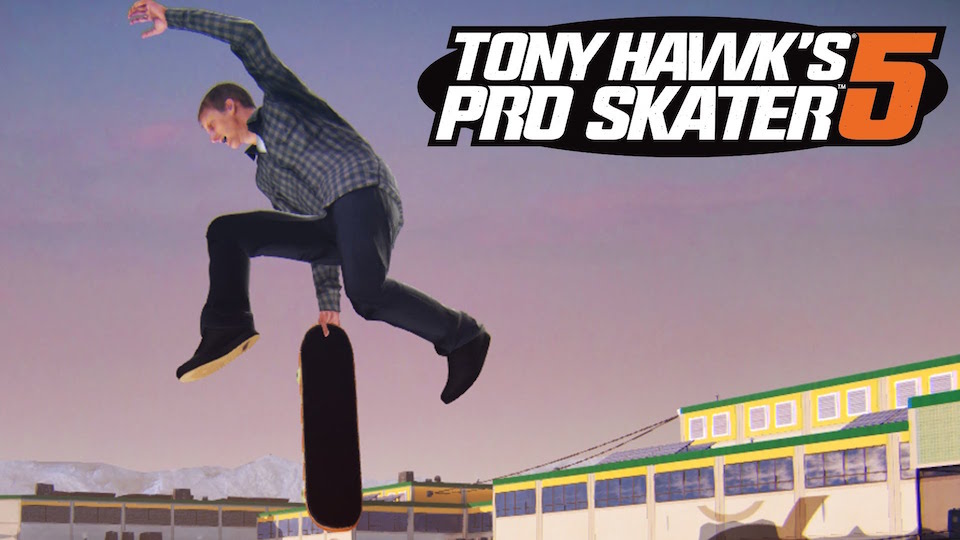 SANTA MONICA, Calif. – June 25, 2015 – Today Activision Publishing, Inc. has shared a new trailer for Tony Hawk's® Pro Skater™ 5 that includes behind-the-scenes footage and interviews from developer Robomodo, as well as Tony Hawk and other in-game pros. It's been 13 years since the release of THPS4, so these participants in THPS5 took some time to reflect on the franchise's impact on their lives and what is motivating development today.
The price and release date for the next-gen versions of the game have also been confirmed: Tony Hawk's Pro Skater 5 is coming to the PlayStation®4 computer entertainment system and Xbox One, the all-in-one games and entertainment system from Microsoft, on September 29, 2015 for $59.99. For the Xbox 360 games and entertainment system from Microsoft and PlayStation®3 computer entertainment system versions, confirmation of exact release dates will follow, but are anticipated to release prior to the end of the year.
In addition, Activision announced that GameStop's pre-order program for the game is now live. It's a collection of digital content inspired by the decade when Tony Hawk forged his legend – the 1980s. Aptly named the Totally Rad 80's Pack, it includes the following in-game items: 80's Tony Hawk Character Skin (skate as Tony Hawk from circa 1986 in all modes), 80's Inspired Birdhouse board, and an Anti-Gravity Board. That's right, float all over the place, shredding obstacles futuristically! (https://www.gamestop.com/browse?nav=16k-3-Tony+Hawk+s+Pro+Skater+5,28zu0)
Tony Hawk's Pro Skater 5 rekindles the signature style of classic Pro Skater games in a brand-new set of levels with the same renowned focus on daring objectives and fine-tuned controls – including manuals and reverts – for endless shredding and high-score tricks.
On PlayStation®4 and Xbox One, players will enjoy frictionless online multiplayer, letting them drop in and out of online skate sessions with up to 20 friends and challengers at one time. Complete missions, unlock new content and level up online or offline, or go head-to-head on the fly against all takers in competitive matches. Players can also build their own skateparks to share with the community.
Join the community on Facebook at facebook.com/TonyHawkGames and on Twitter and Instagram at @tonyhawkgames.