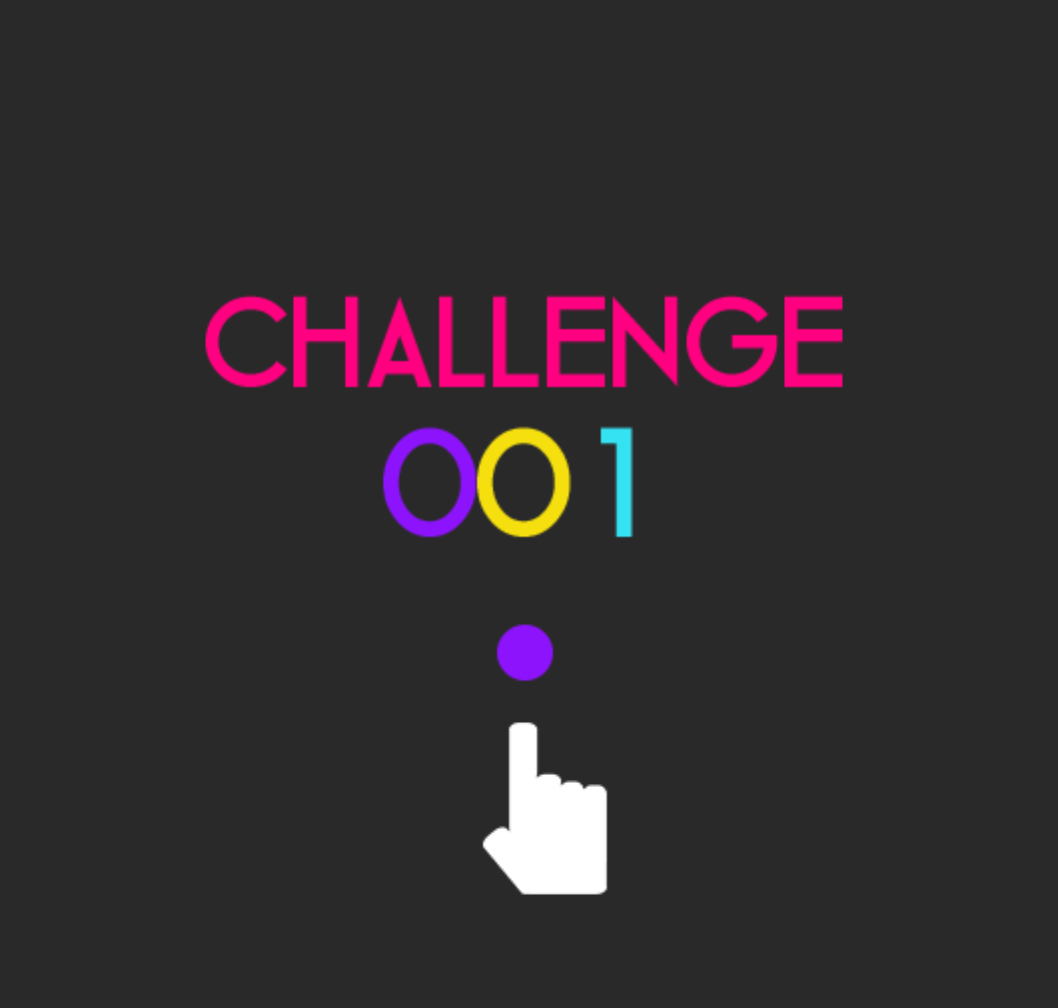 Color Switch: Challenges is the sequel to one of the most played games of 2016. If you missed the original wave, fear not—Color Switch: Challenges awaits.
Concept
In this delightfully addictive arcade game, players bounce a ball upwards. The ball is one color, and each obstacle is four colors. If the ball touches another object, one of two things will happen: nothing or death. Any ball can pass through any obstacle, as long as the pieces match. For instance, a pink ball can safely slide through pink blades. Conversely, a collision between unmatched colors results in death.
The game is aptly titled after its core concept, which involves switching colors. There may be multiple power-ups within a level. Each power-up has a 75% chance of changing the color of the ball. This is because each color is assigned at random. If a purple ball hits a power-up, the "new," randomly chosen color may be purple. When that happens, players can continue as normal. If not, they must adjust on the fly.
Gameplay
Reacting to changing colors is what makes this game so fun. Every attempt at every level is different. If a round begins with a yellow ball, it probably won't be yellow next time. The obstacles also spin with random colors. That really causes every single level to feel unique on every single attempt. Coming up with a general strategy might be helpful, but it doesn't guarantee a victory.
Controls
Color Switch: Challenges makes use of one control: the primary mouse-click. This one-button gameplay is identical to that of Flappy Bird. Clicking the mouse or tapping the screen makes the ball bounce up, and it will fall shortly thereafter. The controls couldn't be any simpler. But, controlling the ball isn't so simple. Perfect timing is required for conquering the most difficult challenges. Clicking is easier than it sounds.
Graphics
For having "color" in its title, Color Switch: Challenges isn't the most colorful game. This works in favor of the players. A dark-gray background makes the four main colors pop on the screen. The ball appears very clearly, along with all of the moving obstacles. There are some pretty effects when scoring, winning, and losing. These are akin to 2D explosions, but they're light and smooth. The graphics in Color Switch: Challenges work perfectly for the genre.
Sound
Fans of EDM will love the background music in this game. The uptempo, pulsating dance music is exciting and anything but relaxing. The welcome-screen music changes when starting a level, but the essence of every tune is the same. For enhancing an adrenaline rush, the music is spot-on. For enjoying a quiet gaming session, it is not. The sound effects consist of bleeps, blurps, and bloops that pair with every in-game action. SFX and music are tied together, so it's impossible to have one without the other.
Overall
Potential audio annoyances aside, Color Switch: Challenges is an impressive game. It's great fun for players of all ages, and it's available on Poki today.