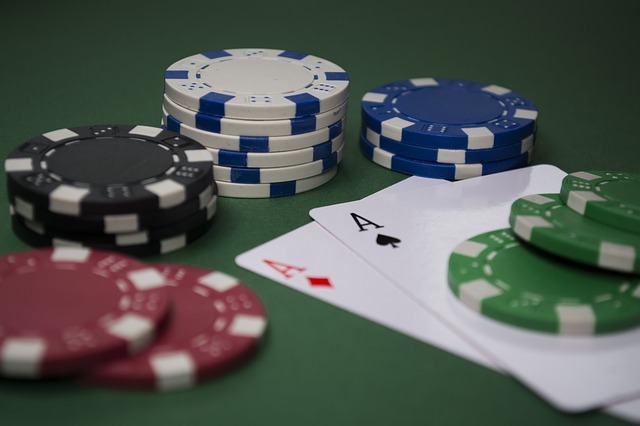 According to Wikipedia the definition of Gambling "is the wagering of money or something of value (referred to as 'the stakes') on an event with an uncertain outcome with the primary intent of winning money and/or material goods."
The best advice then claim the £500 Casino Room bonus and exchange those free funds for chips and, in turn, kick-on with 'winning money and/or material goods'.  But, of course, things are not that simple and if it was there would be as many winners as losers.
Online casinos are content to issue new player bonuses, land-based domestic casinos are happy give their regular customers corporate gifts, and the Las Vegas casinos a free hotel room and dinner.
That's because Wikipedia's definition of 'Gambling' is something very different to the true characterisation of a 'Gambler'.  Us gamblers may like to tell ourselves we like to gamble in order to make money, but we are generally bluffing ourselves and our motive is more to do with fun and entertainment.  Something we are happy to pay for.
That statement is backed up by some considerable stats and facts. Just consider the profit margins (the house edge) for casinos on many of their games – particularly some of the classics such as Blackjack, Baccarat and Craps – are miniscule, under 1% in fact.
So how casinos can meet their enormous expenses, encompassing huge wage bills, licensing, maintenance and upkeep costs working on such a tiny profit margin?  No other business would be able to sustain themselves with just a penny-on-the-pound profit margin.
The plain truth is, casino gamblers do not play to lose a penny for every pound they stake, they play to win and win considerably more than one-percent of the funds they have to stake.
But therein lay the problem. While it is abundantly clear that played correctly a number of these games will incur an average loss of one-percent (or less), punters do not enter a casino with a clear definition of how much they would like to win and often how much they would be prepared to lose.
Those are the facts and they are irrefutable.  And that's because the 'drop', the cash put in the box from people buying chips to play with can and often does exceed the funds returned at the 'cash cage' (by people exchanging their chips for money) by 30%.
Human nature refuses to let us accept the simple economics of a Blackjack table and let us play the game with the same practicality. Conversely human nature encourages us to be totally irrational.  When we win we believe we can win more, when we lose, we can get it back.  When we are on a winning streak it will never end, when we are on a losing streak it will soon turn itself around.
Calling time on a session is near impossible to most players. When winning £200 from a £100 starting stake we fail to say "a 200% profit, time to leave". However, when losing £200 we often say "I'll have another £100 to try to get my money back!"
Casino gaming tables operate to defined parameters, rules. If casino players were to adopt the same policy, with a pre-determined profit/loss point in relation to stakes the probability of winning would be massively enhanced for players.  And, when you avail of a free casino bonus, there would be few reasons, over a period of time and underlined by the laws of averages, not to show a clear profit.