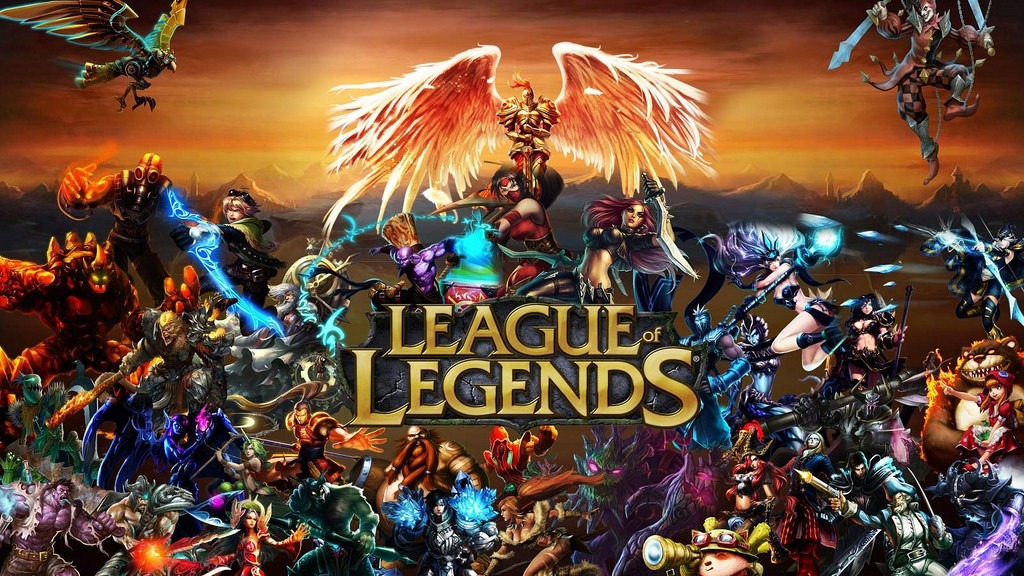 Intro
Played by more than 100 million active users per month, League of Legends is one of the most popular esports in the world. More often than not, the game is simply referred to as League or LoL by fans, and while it's extensively loved, the reality is, it's a rather intricate game.
Having a reputation as being notoriously impenetrable to watch LoL for the newbie viewers as well as those who don't play it. Luckily there exists a guide like this, which is an attempt to hopefully help you – the curious viewer, understand just what the heck is happening on-screen and why it even matters.
Like in anything in life, when beginning your viewership journey with League, you first need to understand the basics before venturing onto the complicated stuff. So, let's get started…
What is League of Legends?
LoL is a very traditional Multiplayer Online Battle Arena (MOBA) and viewers who have played or watched Dota 2 matches will definitely be familiar with this game. Comprised of two five-player teams, each of whom picks a unique character (or "champion") as his or her avatar. It's good to keep in mind that these ten player characters are controlled by humans; the remaining rudiments of the game are controlled by the computer.
The aim of the game for League of Legends is to destroy the other team's Nexus: this is the most important part of all LoL games. Everything else is secondary. To be triumphant, a team must first clear a path to the other team's base and become powerful enough to safely dismantle its defences.
If a team's Nexus is destroyed, it loses – irrelevant of how well the team's performance or how hard it's had been winning until that moment. Undoubtedly this element of the game creates the most suspense, so it's really no wonder that some of the most memorable moments in professional LoL matches have revolved around desperate last-ditch attacks on the enemy's Nexus.
Characters in LoL matches grow more powerful in two ways: through levels and items. As in many games, levels are gained with experience points earned whenever an enemy champion or NPC dies near a player's character.
On the other hand, items are purchased with gold, which is progressively and slowly gained but can be rapidly obtained by killing enemies. Items add boosts to a character's stats, like attack speed, physical or magic damage dealt and armour. Some items have "active" abilities that must be physically triggered during battle.
Players' Roles
Anyone who's watched or participated in LoL games can agree that this genre is a team-based one, and similar to any real-life sport, each team member has his/her own individual role.
It's good to understand that while two positions are named after particular tracks because that's historically where they have shown to be most operative, any player is able to go into any lane with a champion.
The Top-Laner
This player is usually the team's fighter or "bruiser," a stocky champion equipped to taking a beating, who will equally dish one out. Top-laners can frequently launch fights and typically have some sort of of disabling ability (a.k.a "CC," crowd control) to deter opponents.
Top-lane champions seldom put out huge amounts of damage, yet they're rather lethal and have enough vigour against the rival team to have to choose between killing the squelchy assassin further away or concentrating damage on the brawny fighter in the middle of their team.
Usual top-lane choices are Shen, Zac, Rumble and Renekton. Want to watch the Top-Laner in action, then we suggest for you to feast your eyes on the LoL esports schedule here!
The Mid-Laner
Generally, the mid plays a team's slayer, a champion armed with high-burst damage who can quickly eradicate an opponent from a fight. Such champions are regularly casters who depend on skills instead of basic attacks and rely on appropriately combining such skill set with maximum damage output. High agility is also valued with mid-lane champions, as it allows them to roam to other lanes and pick up a kill.
Like with the top-laner, a mid-laner can play in any lane on the map. Thus, it may be more logical and valuable to treat the two as simply "solo lane" players, even if with different roles in a team. Twisted Fate, Ahri, Zed and Orianna are common mid-lane picks. If you'd like to see one of these Mid-Laners do their thing, tune in to the lol schedule right here!
The Jungler
As implied by the name, the jungler doesn't play in just one lane, but levels up from neutral monsters in the team's jungle amid lanes. The jungler is recurrently the team's play-caller, as s/he is accountable for providing a gap in force and locking in a kill.
Although considered a risky move, junglers can even try their luck in killing the monsters in the enemy's jungle to abate their conflicting counterpart's advancement.
Junglers tend to be the sturdiest team members, and the best at starting fights. Lee Sin, Elise, Amumu and Jarvan IV are the usual team picks for junglers. Wanna see the Jungler create some serious damage? Then watch LoL by clicking on this link.
The Carry
A.k.a. AD (Attack Damage) carry, has the exact role the name implies: the champion that "carries" the team to triumph. A carry begins the game with little stats and is heavily dependent on gold and items.
However, don't be misled into thinking s/he's not a viable player in LoL matches, because the carry will quickly become able to yield more damage in a fight than any other type of character. Because they deal damage with basic attacks, this gives them lower burst damage than a mid-lane killer, but higher constant damage throughout the fight.
Carries are extended attackers and usually rather delicate, and the goal of several team fights is to kill the enemy carry while shielding your own. Carry picks usually include Varus, Vayne, Ezreal and Caitlyn.
The Support
This player virtually always goes to the lane next to the team's carry, defending them as they obtain the gold needed to ultimately dish out massive amounts of damage as the game progresses. Supports oversee placing wards to expose concealed zones of the map and notify the team of enemies' position and activity.
Since they don't often get much gold for themselves, support champions are inclined to be picked for their knowhow to control and disturb the enemy team with little to no items in their register.
Supports aim to use their CC capacities to arrange executions for their team, making them indispensable even if they don't cause much damage. Support picks include Thresh, Sona, Nami and Zyra. If you're interested in finding out more about the Support's dexterity, click here to watch LoL.
We hope you've found this guide informative enough. But that's not all we're leaving you with, check out the best LoL esports schedule, where you'll be sure to not only watch every LoL game, but keep an eye on any noteworthy updates!