From Candy Crush to Dwarf Fortress – gamers have experienced both the casual and the hardcore on our adventures to win. What we so often ignore, at least until it is too late, are the potential health risks associated with gaming. Chances are we will never be on the receiving end of a brain injury like in Football, odds are we won't have to deal with a puck to the face like in hockey, but the risks we run still exist. They are less obvious, but they can be just as dangerous.
So, which common health risks are the big dangers for long-time gamers, and do you have anything to worry about?


1: Poor Posture
Usually the most visible problem, and one which can be seen in nearly every computer lab or LAN party. We've all seen the guy hunched over the computer, in some cases we might have even been that guy (or girl), and we've all wondered how that will affect the person, long-term.
The problem with poor posture is that it can create points of pressure on the body which have a sort of cumulative effect. This can occur in many parts of a misaligned body, from neck to back, and all the way down to your thighs and feet.
While paying attention to the way you sit is very important – it should also be noted that your equipment and setup might be part of the issue. If you are constantly suffering, with an outdated or basic desk or chair, it might be worth considering an upgrade, if it is within your budget. Remember – a little change now can lead to a big change in the future.
2: Addiction
Addiction is a complicated topic, and one which is often considered as taboo. People can become addicted to almost anything, especially the things we love, and this can end up doing serious harm. Our relationships and individual health can suffer, we can become detached or hurtful to the people we care about.
We can't claim that getting help for such an issue is easy, nor that recognizing addiction is a simple process, but we do know that there is help out there. Many larger urban areas offer assistance from those suffering from gaming addictions, and helpful information can also be sought out online.
3: RSI
Any small task which is repeated enough times runs the risk of wearing on the body. In many cases, the body is able to adapt and repair the damage or harm, other times we are not so lucky.
Carpal Tunnel is one of the most common forms of RSI which shows up in gamers. When this shows up it can cause discomfort, pain and even reduced mobility. While ergonomic gear can be bought or built to help fight this issue, as can a change in posture, there are also some home-remedies which sufferers can try out.
4: Seizures
A serious and frightening issue for many gamers. Seizures are largely a genetic issue, though there are ways to combat and reduce the risk for those gamers with this particular ogre on their back. Medication and following the orders of your doctor should be the first plan of action for anyone suffering from seizures. Aside from that, players should pay attention to the warning and guidance screens which show up at the launch of many games.
Drugs and exhaustion can be a huge trigger here. Remember that turning it off and going to sleep, or getting some rest, might save the rest of your week.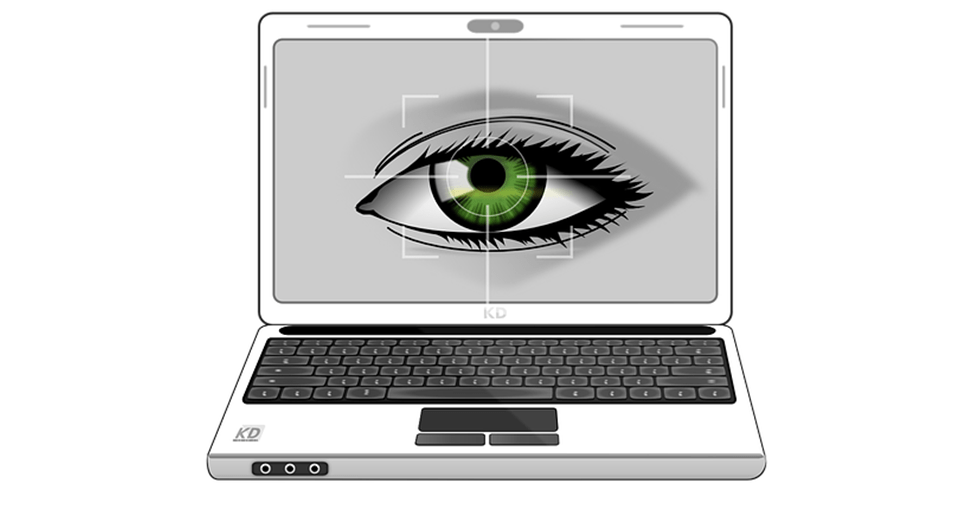 5: Vision Problems
The human eye and the computer screen are not on the best terms. While the days of the assault of CRT monitors is thankfully behind us, the strain from high resolution and constant focusing are still very much in play.
When it comes to visual problems with gamers there are a few major common causes. Incorrect lighting is up there as a major irritant, as is using these devices on tired eyes. Sometimes distance from the screen and even individual eyesight problems can also cause painful and uncomfortable issues with long periods of use.
Remember: there are recommended environments for gaming, and following these can do a lot to ease your visual burden.
6: Migraines
Often related to eyes, and sometimes related to 'oh-god-what-the-hell-caused-it-this-time?'
Migraines are killers of a good time, and while drugs can help fight these horrible headaches they are usually not safe as a long-term solution. Instead, it is better to try to understand the trigger of your migraines. Light, exhaustion, dehydration, and noise are common triggers here. If you've lived your life with migraines then chances are you have some understanding of what pushes your brain into this state, so you might be able to adjust your play to mitigate the risks.
If you aren't sure what the exact cause is, or if the problem persists, then visiting a doctor is a safe choice.
7: Obesity
There aren't many hobbies or sports which lend themselves to eating and getting little physical activity. Of those, gaming is one of the definite front-runners.
Obesity is caused by a combination of factors, though in the most basic possible terms it can be seen as energy in far exceeding energy burned. When a person enters the obese portion of the BMI scale they push into an entirely unsafe territory, where an entire host health problems start to rear their ugly heads. These include heart disease and stroke, two huge killers all over the world.
How do we combat this? A combination of exercise and watching your diet is the best bet. It's not going to be quick, it's probably going to be more than a bit of a pain, but in the end, the reward is totally worth it.
As a bonus – the healthier your body the healthier your mind. You might find yourself getting better at your favorite games the healthier you get!
8: Game Transfer Phenomena
A rare phenomenon, and one which is usually harmless, but one which is interesting and potentially dangerous enough to be worth mentioning.
The actual term – Gaming Transfer Phenomena – is the term given to when our game experiences color our view of the outside world in a direct and unusual way. The most common form of this can be seen in simpler and repetitive types of games such as Tetris. In this case, a person who has been playing a great deal of the game might be out buying groceries when their brain suddenly kicks into Tetris mode, quickly parsing all of the available food objects into appropriately sized tetrominoes.
This can occur over any type of game which a person has spent a lot of time with, and is usually harmless, but it does run an interesting question. How many people have gone into a racing game frame of mind when behind the wheel, and how long did it take them to snap out of it?
Until we have actual evidence of people getting hurt by this behavior we should all stay off the videogames-cause-etc argument, of course, but it is an interesting thought.
9: Relationship Problems
Health isn't just personal, it can relate to interpersonal relationships as well.
Problems here can start to show up if a person has trouble finding a balance between their gaming life and regular life, in ways which can also be linked to addiction. The online world is a very different world than that outside, and not realizing this can and has caused problems for an unlucky few.
Communities that have become insular and contained, especially when filled with groups of like-minded individuals, can start to lose a grounded basis of understanding of relationships. Whether being short with your family or dismissive of your friends or partner, you need to keep in mind that being in person is different.
So many of us have seen that person who keeps their competitive gaming persona on at all times. This person is usually hell to be around.
10: Death
We saved the big one till last. No, gaming isn't going to cause you to spontaneously combust, but there have been cases where players are so engrossed that they don't notice the warning signs to stop.
A couple of time a year we will read a story where somebody went a gaming and junk food bender, and kept at it until their heart gave out. Such a case occurred with 32-year-old Mr. Hsieh of Taiwan, who passed away after a three-day marathon session.
Another recent case was with 20-year-old Christ Staniforth of the United Kingdom. Staniforth was killed after a long period of inactivity where a blood-clot formed in his leg. Following this, the clot moved from his leg to his lungs, where it ended up killing him.
Remember to move around, is what we are saying.