Membership as an National Basketball Association alumni requires an exceedingly rare mix of physical and athletic talent, along with the drive to make the most out of these gifts. Compared to other major sports, basketball features a small roster, further limiting the number of men who make the cut in the pros.
Safe to say, if you're reading this, you're likely not in the NBA. Instead, you probably play basketball video games to vicariously live the dream through digital means. One of the most popular pairings in the world of video game basketball consists of the two best teams on the planet. Similar to the real world, the Golden State Warriors vs. Cleveland Cavaliers represent the marquee digital matchup.
The way this NBA Finals matchup plays out in video games proves that it's tough to digitally capture the essence of LeBron James against Steph Curry, because their skills and strategy transcend what was once considered impossible.
Breaking The Sport Digitally and IRL
One of the most difficult and thankless jobs in the world of E-sports consists of game balance. All the most popular competitive shooters, MOBAs, and fighting games feature careful statistical balance. Great competitive balance allows players to enjoy a variety of play styles and characters without too much of an advantage or disadvantage against other gameplay choices.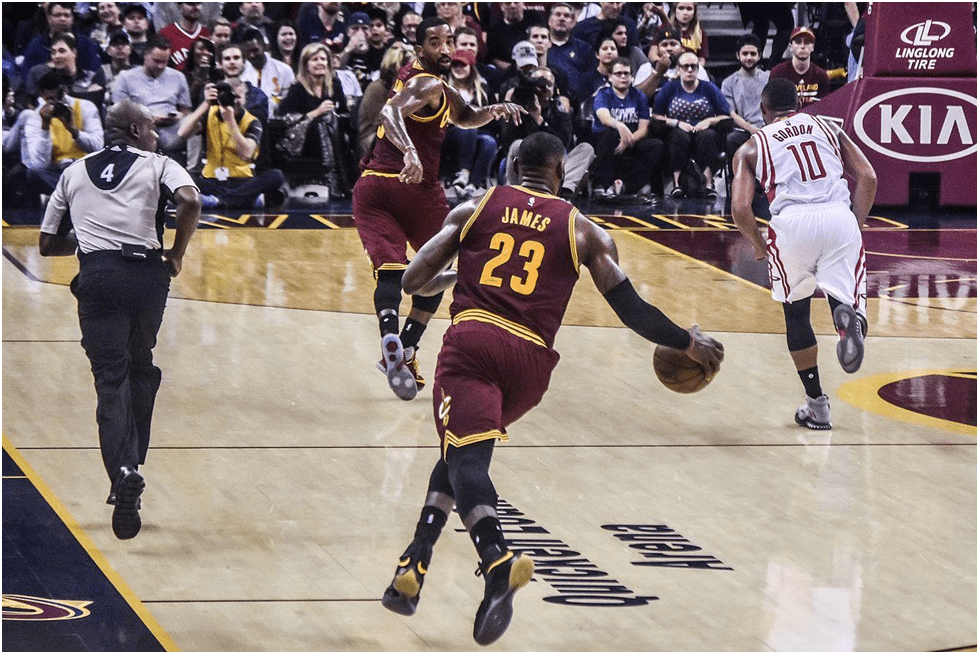 Basketball games aren't designed to promote fair play or parity. Instead, designers concentrate on faithfully recreating every aspect of the NBA, including super teams and superstars who are so good that it's unfair to the rest of the association. That about sums up real life NBA in the current landscape, too.
If the best betting sites in North America were to get involved in E-gaming, the odds would, like real life, always heavily favor LeBron and Steph-led teams. It's just a fact of life.
For the most part, numbers have done a great job recreating the majority of the NBA, but players like LeBron James and Steph Curry create a problem for the ratings system.
Since both pull off unique basketball heroics, developers have witnessed these two break the matrix of basketball video games. Taking a couple of steps behind the arc usually guarantees a missed three in real and digital ball games, but Curry does it all the time, so developers had to put this game-breaking skill in the code.
LeBron James has received some of the highest ratings possible, but appears to have only improved during the 2016-2017 season. He's already a wrecking ball in basketball video games, and reflecting his continued evolution would create a player rated above 100 – a one time designation given to Jordan in NBA Live 2000.
Digital Basketball Strategy
Tough-to-beat strategies are one of the consequences of coding a player like LeBron James into the digital realm. Gamers will exploit whatever advantage they can to beat their friends and foes.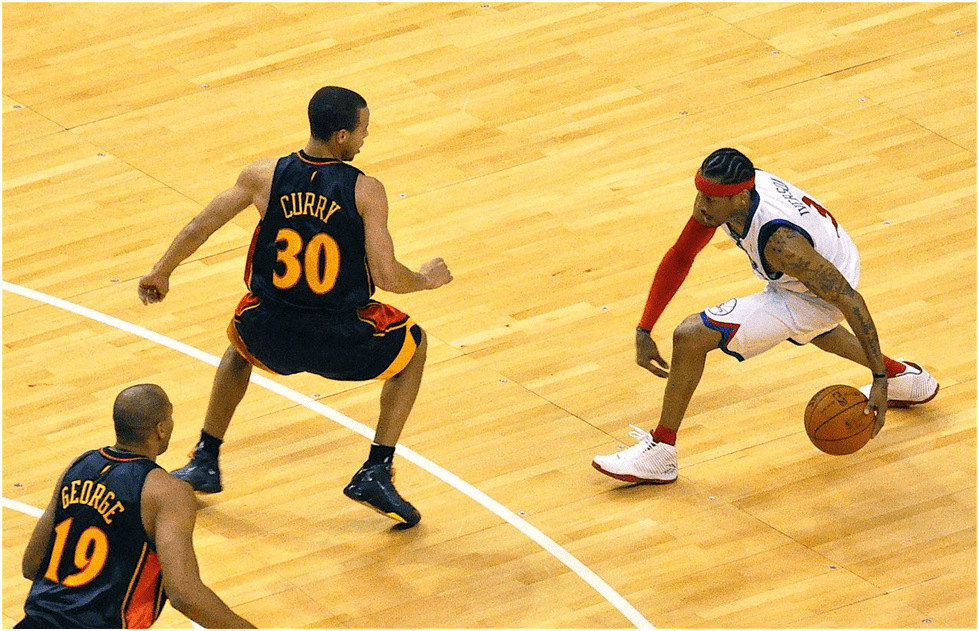 For example, one of the most hated strats online is the use of King James as a point guard instead of a small or power forward. His digital persona bullies the game into submission, gaining access to the paint with ease, flinging incredible passes, and shooting over guards without consequence, again not too dissimilar to real life.
Players who choose the Warriors love running around the perimeter with Steph Curry, knowing that they can pop a high percentage three from 35 feet if given a half step by the opponent. This expands the floor even more than usual, and has been the cause of hundreds of destroyed controllers.
By allowing these outlier talents to thrive in their games, developers have implemented a bastardized version of LeBron and Curry's unique dominance. Fans of E-sports push these digital avatars of basketball excellence as far as possible, just like pro franchises rely on their superstars for rings and glory.
So, are you going to simulate the NBA Finals on your console. If so, we recommend being the underdog Cavs to find out if Bovada's odds evaluation favors the Warriors a bit too heavily.