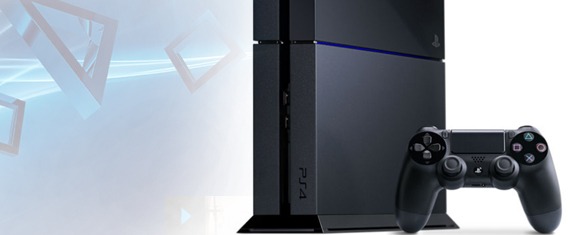 According to data from an FCC filing, the upcoming PlayStation 4 console should have a much lower rate of failure than the current-gen PlayStation 3. This conclusion of PS4 hardware failure rates likely being lower is based on information Sony provided to the FCC during the process of applying for PS4 approval to be sold as an electronic device in the United States.
As originally reported by Engadget, Sony's FCC registration for the PS4 includes specific references to the console's operating temperature. An overheated console has largely been blamed for both the Xbox 360's "red ring of death" and the PS3's "yellow light of death." Those issues predominantly occurred early in each console's life, although it's not unheard of to hear of them even as the Xbox 360 and PS3 begin to wind down their time as their respective manufacturers' headline act.
With the PS4, however, such temperature-related hardware failures may be a thing of the past. According to the FCC filing, the PS4 hardware will run at 5-35 degrees Celsius, considerably lower than the average PS3 operating temperature of 45-55 degrees. The so-called "yellow light of death" often occurred when the PS3 temperature hit 60 degrees or higher. With a lower operating temperature, it's far less likely that gamers will encounter any PS4 hardware failures — at least related to an overheated box.
The FCC filing also revealed several other pieces of interesting PS4 bits, such as its processor's clock frequency and weight. According to the documents filed by Sony, the PS4 has a maximum clock frequency of 2.75GHz. What's intriguing about this revelation is that the PS3's Cell CPU and the Xbox 360's Xenon chip are both clocked at over 3GHz per core. Judging by the games we saw and played at E3, the lower PS4 CPU frequency doesn't mean much, as the system had far better graphics and responsiveness.
It was also revealed that the PS4 launch unit weighs approximately 2.8kg, just 56% of the weight of the original 5kg PS3. If the PS4 gets a "Slim" edition down the line, perhaps when the reliance on cloud storage and cloud computing expands even further, the PS4's weight is bound to drop further. For the time being, though, it's encouraging to see Sony designing a system as light as possible, particularly when compared to the VCR-like Xbox One.