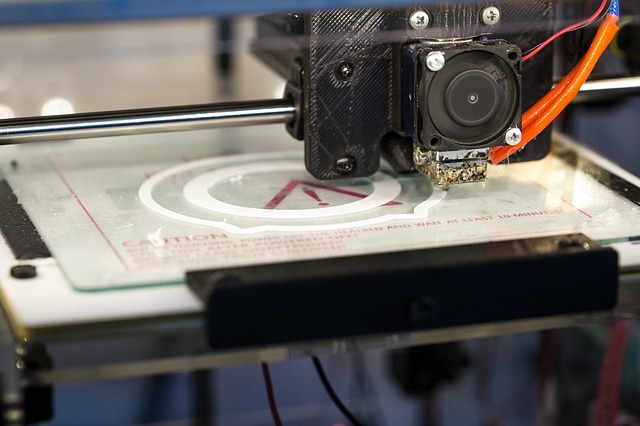 3D printing is real, 3D printing has happened, 3D printing is conquering this world, and quite rightly, Daenaeyrs Targaryen won't be getting her Iron Throne, not when 3D printing is finding means to become part of our existence!
If you got scared reading that because you have techno-phobia because you have watched movies where technology is a curse to our survival, I apologise. I was merely marveling at the beauty and power of 3D printing, and I am certain that you will too, once you read these 7 reasons why 3D printing encompasses the ability to change our world!
Glam-i-fying the fashion industry
Yes, ladies and gentlemen, 3D printing is now being used to produce stylish and fabulous shoes and fabric! Now, no more time will be spent on finalising the designs, colour combination and other fashion-factors that are traditionally required to be considered. You just load your template, instantly make edits on the computer, load the 3D printer with the right materials, and voila!
Revolutionizing the medical field
This is perhaps the greatest of the powers 3D printing possesses because its contribution to medical sciences is limitless! From producing 3D ultrasound-scans to manufacturing accurate medical models to aid human anatomy to producing human organs! I can't even elucidate on the intensity of this power anymore, it's too overwhelming!!
Melody-fying the music industry
Certain music instruments such as the flute and acoustic guitar can now be printed using this technology. Although not all music instruments can be printed, it is still a breakthrough, and before we know it, other instruments will be getting printed too.
Table-turning in the automotive industry


Many renowned automotive companies have begun resorting to 3D printing. This technology is used to wield prototypes of spare parts and actual stuff that a vehicle is comprised of. Just how cool is that? Not only does this save time, but it also reduces production costs and instills efficiency and effectiveness at the stage of production

Innovating the jewelry industry
After printing things pertaining to music, automotive and medical industries, what difficulty exists in printing jewelry? Though, the important thing here is that jewelry can now specifically be tailored to the consumer's specifications!
Reforming kitchens
Kitchen tools and cutlery can also be printed at the cost of not making tiring trips to the shops in search of the perfect kitchen accessories. Yes, ladies and gentlemen! You can reform your kitchens pretty easily now by making use of 3D printing! Also, the next time you make a trip to someone's house, you won't catch yourself in an argument over the same kitchen accessories because yours will be entirely different, fabulous and useful.
Conquering the architectural industry
No, Jesus. Calm down and don't calm down. As of yet, no building, bridge or any other piece of architecture has been constructed at the dispense of 3D printing. However, research into this is currently being conducted, and before you know it, you're traveling down a flyover that was 3D-ily constructed!
See? 3D printing is harmless and entirely eco-friendly! I merely presented to you some 7 powers 3D printing surely withholds, when quite certainly, there's just so much more to 3D printing that I'm fangirl-ing awfully bad!! This is just the technology that is soon going to turn tables and bring about revolutions in the production processes. What's more is that it's friends with the environment. No wonder it feels like 3D printing is soon going to be conquering our world!