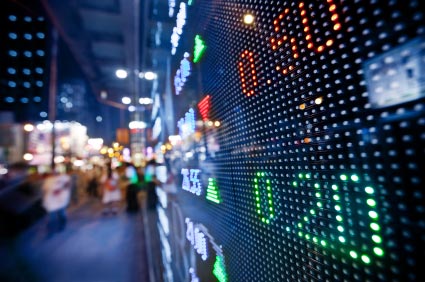 It an undeniable fact there isn't really much you can do to convert a skeptic to a real believer. But if there is one thing they all have in common, the fact that they always give it a try, and a few will continue being a skeptic without even giving anything a chance. The forthcoming information focuses on how you can successfully sell spread betting to a skeptic.
Have a detailed understanding of how spread betting works
Knowing the selling strong point of spread betting will definitely work for a skeptic. They understand that with the increased popularity of spread-betting and many people are trying to convince them to invest, so the main reason they may be a skeptic is probably related to you or the broker for that case. So you have to know the in's and out's of spread betting. Understand and convincingly explain to a skeptic why it's critical to trading at a small position at an initial stage. Explaining how leveraging using small margin will make their investment grow can convince them to be part of the trade. Spread betting is a better alternative than day trading, and a serious investor can make huge gains especially because of the tax-free factor, and if they aren't serious, they won't be part of the trade.
Be transparent but convincing
Strong selling pitch will definitely chase away skeptic traders, so it's always important to be a little open and explain the market can move against them. Skeptics are usually misinformed, and there are those who knows that financial spread betting can be used to hedge against downturns in stock or bond portfolio, but they need to be convinced by you. If an investor is new in spread betting, you can look for education resources that can educate them on the best trades and how they can stop losses or how to improve their trade.
Being educational is the only way to win them, so if you find information from other providers, why not consider moving your account, or opening another one alongside it? Remember that the only rule for success on spread betting is not to focus on "making money, but outperforming the market" (Market Wizards by Jack D. Schwager) so let them know this in advance.
Be patient
Skeptics are doubters, so unless you understand why they have such doubt, you will never sell them anything especially spread betting since it's considered more like gambling. This may take time and lots of patience. You have to understand their buying habits, what motivates them to buy something, how long does it take them to buy similar trading.
The reason for all this is to put yourself in the most favored position, then get the most selling trades and be focused on those skeptics you can identify will be willing to trade exact trading spots. Also, try to avoid complicating things too much; simplicity is the key to selling. It might be worth looking at CMC market platform, you can see the simplicity they have adopted, and the information they have included in the platform.
Get to relate with them on a personal level
Today spread betting has adopted social media as one of the tools to keep traders and clients in general up-to-date with everything you need to know from the market analysis to latest marketing news to comparisons on different spread bet services. You can always use social media especially Twitter and inform them about the industry and how it's progressing and how they can identify a trade from the market analysis. You can even share information on spread betting provider's platform, and explain how such information can result in significant positive movements.
Planning your trades
The only way to make it high in high risk trades is to plan the trades in advance. You already know that spread betting can triple a year salary in one afternoon, but it's always important to be a little more realistic. A slight change can lead to losses, so while some investors consider it as fun, it's not. It's a serious financial instrument that needs careful planning. Understand or let a skeptic know where the market is heading and what he intend to do with profits or where to invest and at what point it would be important to close out sales and keep off mistakes that can lead to more losses.