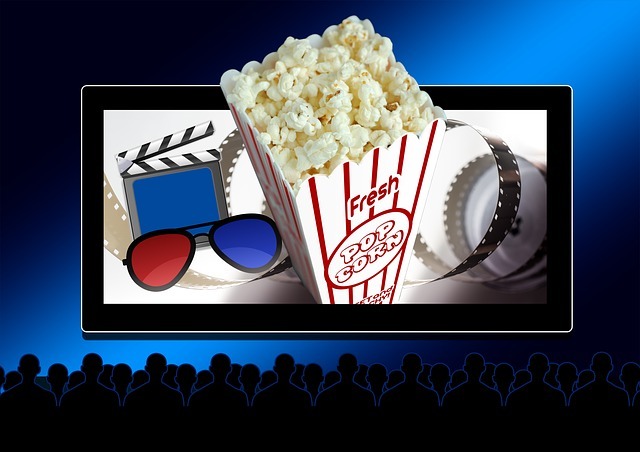 Who doesn't like romcoms? A bit of romance, a bit of comedy, and a whole lot of popcorn! Sounds like a pretty good movie night huh? Well, romantic comedies have dominated the world of Hollywood from the time of Black and White movies. They are a light-hearted escape into the world of romance. Immerse yourself in the best romcoms of all times and take a break from all the tears that you shed after Titanic.
Annie Hall
Annie Hall is considered to be one of the greatest rom-coms of all time. Directed by and starring Woody Allen, it is considered to be his masterpiece. The film explores the relationship between Woody Allen and his eponymous paramour, played by Diane Keaton in a role specifically made for her. The film has won 3 Oscars and is considered a benchmark for rom-coms nowadays.
When Harry Met Sally
When Harry Met Sally is a feel-good movie about two graduates who develop a short but intense friendship, but are scared to take it further. It challenges the concept that a man and a woman cannot be friends by depicting that they can be both friends and be in a relationship. It should definitely be on the watch-list of every movie buff.
The Princess Bride
The Princess Bride is a fantasy rom-com which has been adapted from the book of the same title. The movie follows the clichéd trope of saving the damsel-in-distress from the repugnant villain and living happily ever after, but it combines elements of fantasy, comedy, romance and adventure to make it one of the best movies of the genre.
Obvious Child
This hilarious movie approaches the sensitive topic of abortion and teen pregnancy in a dignified yet humorous way. The movie is about a girl who gets pregnant because of a one-night stand she has after breaking up with her boyfriend. The movie garnered critical acclaim because of its realistic depiction of the situation and still maintaining the humor in the situation.
Bridget Jones's Diary
A favorite among rom-com watch-lists, Bridget Jones's Diary is a modern adaptation of Pride and Prejudice by Jane Austen. The movie follows Bridget Jones's quest to find her one true love which she does by maintaining a journal, hence the title. The movie is a considered a cult-classic in the genre of rom-coms.
Eternal Sunshine of the Spotless Mind
One of the greatest movies on the list, ESOTSM does not just come under the genre of romantic comedy, but as a drama and a sci-fi movie too. The movie is about Clementine and Joel, who clinically erased the memories of their past relationship, and meet again by a chance encounter. It is one of the best films of all time in any genre.
Say Anything
Say anything is a coming-of-age film that follows the love story between a valedictorian and an average student, post their graduation from school. The film stars John Cusack and Ione Skye in the lead roles, and is considered to be one of the best romantic movies of all time.
Four Weddings and a Funeral
A different kind of a rom-com that does not follow the clichéd storylines, this movie starring Hugh Grant talks about the lead characters love story and the love stories of each of his friends. The movie has become one of the greatest British romantic movies of all time and is included in top 10 lists of many critics.
Moonrise Kingdom
Made with the eccentric style of Wes Anderson, this film captures the beauty of young love in an exquisite way that can only be produced by Anderson. The film is about two kids who fall in love and run off to an island, causing a chaos in their town. The movie features two newcomers who brilliantly portray their role, and a strong supporting ensemble cast.
Sixteen Candles
This humorous film follows the story of a girl's sixteenth birthday and how Murphy's Law ruins her birthday by causing her embarrassment. The movie garnered critical acclaim for depicting the hilarious realities of school life and the relationships involved in it.
This list of fabulous movies will compel you to binge-watch them. Get your popcorn tub ready, because you are about to watch some serious romcoms! Holding your tummy and laughing, and getting emotional at all the right places, this is what a good romcom means, and you are going to get ample of these mixed feelings from these set of movies.
Check our latest promo code