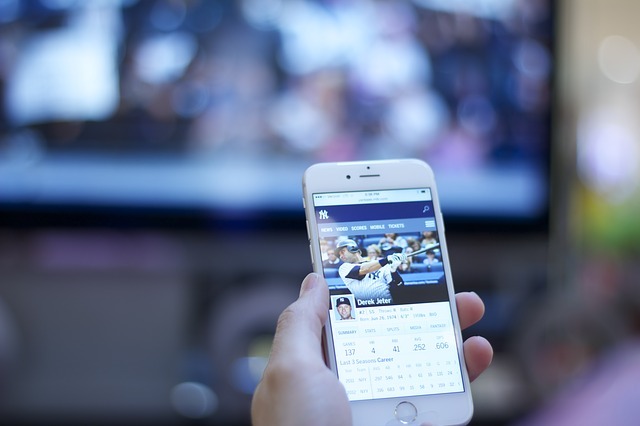 When it comes down to the core defining features, betting on eSports is extremely similar to betting on other sports. There are the popular teams, big favorites projected to win in tournaments, and smaller teams striving to cause an upset and build up their reputations. The difference is that it's much more difficult to identify the favorite and underdog teams due to the ever-changing nature of eSports. Bookies also have less experience with eSports and this presents bettors with an advantage. Here is the ultimate guide to eSports betting to help you get started.
Don't Bet on Favorites in Best of One Matches
If you've taken the time to explore the best 2018 e-sports tournaments to bet on, then you've likely discovered some heavy favorites. The reality is that these should be avoided, especially in Best-of-One matches. Why? Because these matches tend to be highly unpredictable, and bets can go very wrong, very quickly. There's also a chance that one team might be the favorite because the other team is relatively unknown, but the latter turns out to be more skilled than expected. This is more common than you might think with eSports.
The Dangers of Unknown Teams
Avoid unknown teams when you can. If you don't know anything about the team, you're just guessing, which is something you should never do when betting on anything. Upsets don't happen very often in eSports. They do happen, and sometimes they can be accurately predicted with a bit of luck, but don't put a bet down on a team that has distinctly lower odds of winning.
Watch out for Roster Changes
Roster changes are an important factor in team-based eSports like League of Legends and DOTA 2. Those games require solid teamwork and communication skills. Roster changes are commonplace in eSports because teams are always looking to find the best combinations, frequently replacing weak players with stronger ones to create the most optimal team dynamic. Sometimes players choose to switch teams on their own. Either way, it takes time for players to fit seamlessly into their new team, so avoid betting on teams that have recently made changes to their roster.
Types of Bets
The range of betting options in eSports is fairly limited but continues to grow all the time. Most tournament bets involve making predictions about the overall winner of the tournament and the winners of individual matches. The two options for betting on a match winner are handicap and moneyline.
Betting on eSports Match and Tournament Winners
Betting on a tournament winner is one of the most ideal ways to bet on eSports. If you do some research you can gain solid insight into the team that's most likely to win a tournament, and the odds on a tournament winner will be much longer than the odds on individual matches.
Waiting and watching a couple of matches will give you an even deeper understanding of the teams that are performing well and will be in the later rounds of the tournament. Of course, you should be cautious: waiting too long means shorter odds.
The obvious downside to betting on a tournament winner is that it comes with slower returns as you need to wait until the tournament plays out. The upside is that eSports tournaments don't last very long, typically running from a few days to a week long.
Moneyline betting is simple. It's a variety of a match winner bet where your bet is simply on the winner. As long as you predict the winner correctly, you win the bet, regardless of the score.
Handicap betting lengthens the odds to potentially increase returns. For example,if you bet a handicap of -1.5 in a Best of 3 match, then your chosen team will have to win 2-0 for the bet to succeed. A handicap of -2.5 in a best of 5 match means that the team will have to win 3-0.
Handicap bets are very risky, as there's always the chance that the weaker team will win at least one round in their match. As such, they are best avoided unless there is an obvious skill gap between the teams. Some eSports bookies will also allow you to bet on the precise score but, once again, these are very difficult bets and should be avoided.
Specialist eSports Bets
Recent developments in eSports betting have led to options that make it more exciting to watch a matchup and get faster returns on bets. This includes bets like first-blood bets and bets on the first player to reach 10 kills. It's similar to betting on who scores first in a football game.
This variety of specialist eSports bets make watching matches even more exciting and are a great way to place bets. The downside is that they require more experience as it's harder to call this kind of bet correctly. They can be used to your advantage, though. If your favorite team typically starts slow, then you could make a bet on who wins the first map as a way to recoup your losses and get some fast returns.
What Next?
Now that you've read through our ultimate guide to eSports betting, you know what to do – and what not to do.It's about time that you started making bets. The first step is to do a little more reading on your chosen eSport. Find out more about the game itself and the teams participating in tournaments. As with regular betting, it takes a thorough understanding of the sport and the teams involved to succeed.
There are many great bookmakers taking eSports bets, so read up on those as well. Play the field a little, so to speak, and find the right bookmaker for your needs. There's bound to be the right e-sport, the right team, and the right bookie out there for you.