Even though gamers like The Sims 4, it might sometimes feel underwhelming. Even if players have all the expansions, game packs, and item packs, there is only so much to do. 
Not to fear, hundreds upon hundreds of exciting mods give players virtually limitless entertainment.
Learnings From The Blog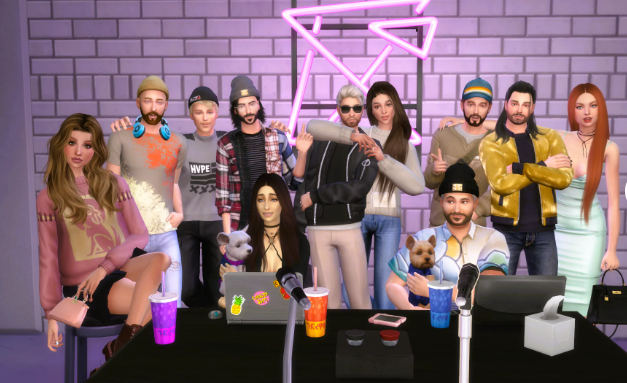 While many of these mods are fantastic improvements to the game, a handful leave us searching for quiet places, asking why someone would ever think of these!!
Here are some Woohoo mods in Sims 4 that will delight users wishing to add excitement to the game. 
25+ Woohoo Mods In Sims 4 To Spice Up
The game might sometimes be overly basic regarding romantic encounters in The Sims 4.
Fortunately, a highly active community makes unique Sims 4 Mods. These mods come in various helpful and practical enhancements to the game, boosting your sims' relationship lives.
We've compiled a list of the 25+ most excellent Sims 4 woohoo mods for you to check out!!!
Some Love – Related Woohoo Mods
1. Open Love Life Mod
Do you envision your Sims having multiple partners in love relationships in Sims 4? Then your dream will come true with this mod!!
With Lumpinou's Open Love Life mod, you can customize your Sims' relationship choices! You can be the envy of the neighborhood by having multiple partners.
2. No Strings Attached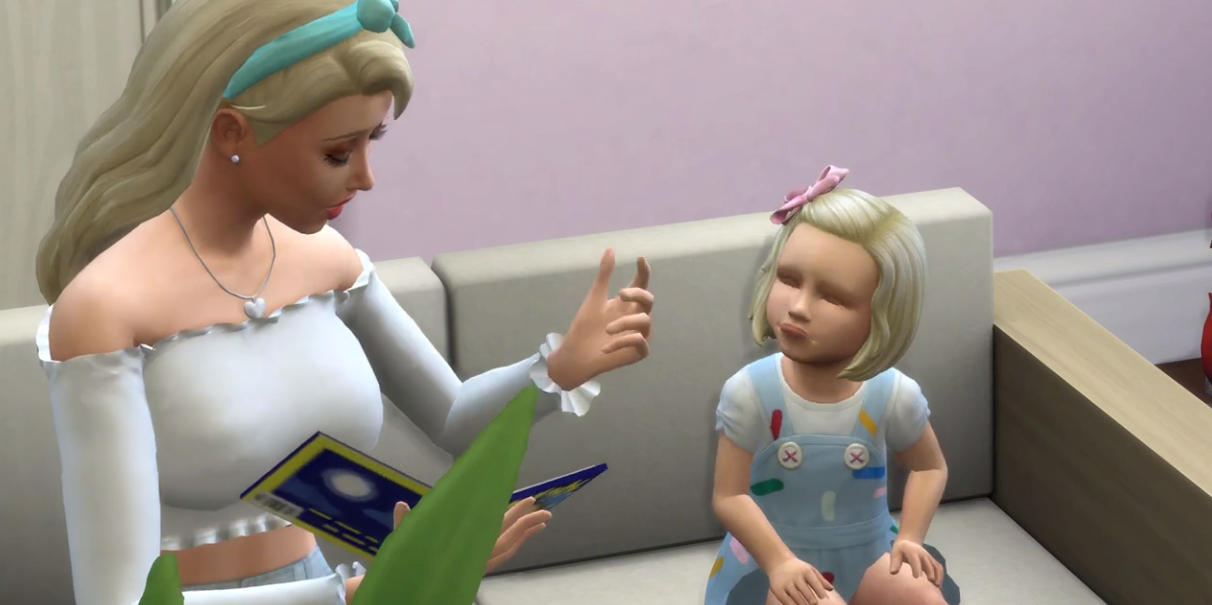 Since we've previously discussed the Open Love Life mod in this list, we'd like to introduce you to another Lumpinou mod that's a fantastic complement.
The No Strings Attached mod allows your sims to establish "Friends with Benefits" relationships with other sims, allowing for playful and covert interactions.
3. Wonderful Whims
If you're acquainted with the Wicked Whims mod, there's an SFW (Safe for Work) variant called the Wonderful Whims. It contains a beauty and personality system that influences your sims' relationship preferences.
It also includes menstrual cycle, birth control, and transmissible illness characteristics that may significantly improve your Sims' personal lives.
4. Relationship And Pregnancy Overhaul
Another fantastic mod from Lumpinou is the Relationship and Pregnancy Overhaul, famous as the WooHoo Wellness.
This mod alters and overrides how our Sims' relationships operate in the game, allowing pregnancies, pregnancy side effects, miscarriages, surrogacies, Woohoo adjustments, and many other enhancements.
Also Read: Show Hidden Objects Sims 4 – The Ultimate 'Debug Cheat' Guide
5. Simda Dating App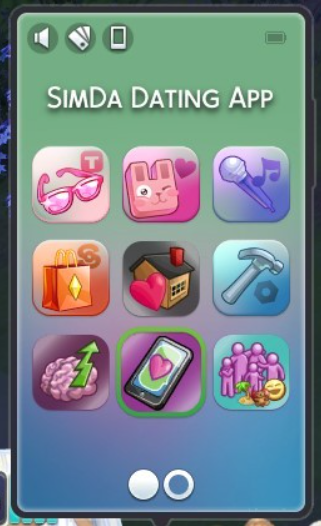 Our Sims might have fascinating love lives by meeting possible partners using the SimDa Dating app on their phones, tablets, or PCs! 
The mod provides several dating possibilities for Sims, such as serious dates, blind dates, and one-night encounters.
There is also the ability to get "Hook-up calls from NPCs," allowing your sims to enter a rabbit hole for a few hours of flirty fun.
6. Romance Overhaul
The Romance Overhaul allows you to change your Sims' physical appearance to make them more appealing and change their relationship preferences.
It also includes an all-new romance system with crushes, relationship-level changes, romantic interactions, and many other features.
7. Cute Romance Mod
This adorable mod was created with cc and mod developers thepancake1 and Mizore Yuki.
It adds beautiful new interactions for your lover sims in the game, making the gameplay even cuter. "Slow Dancing," "Dip Kiss ', "Intense Kiss," "Bed Makeout," and "Cuddle from Behind" are just a few of the romantic interactions available in this mod.
Also Read: Sims 4 Polygamy Mod – Breaking Down the Foundation of Forbidden Mods
8. Passionate Romance Mod
This is one of The Sims 4's most popular romance mods. This mod was created by Sacrificial to give us a variety of new romantic gestures for our beloved Sims.
Our Sims can take lovely selfies in vehicles and hot air balloons. They also get to do the "Goose", "Romantic Hug", and "Snuggle" interactions, among many more.
9. Arranged Marriages Mod
Consider providing the ability to marry your Sim to another Sim of your choosing or to any other Sim who is not emotionally attached to them!
You can now, thanks to Mizore Yukii's go-for Arranged Marriages mod!! It is possible to complain about, cancel, or decline romantic plans!
Kissing the person assigned to your sim is also optional during the wedding! You'll have a lot of fun with this mod.
10. Wedding Gifts Mod
This patch adds a charming little element to your Sims' married lives! This Jane Simsten-created mod will allow your newly engaged or married Sims to receive lovely gifts from friends and neighbors.
After your Sims have the choice to "Open Wedding Presents," they can write thank you cards to the sender via computer or mailbox.
11. Romantic Interaction Mod
This mod is a port of The Sims 3's romantic interactions with The Sims 4. The developer has made 24 romantic gestures from The Sims 3 accessible, including old favorites like "Heat of the Moment Kiss," "Leap into Arms," "Take Romantic Photo Together," and "Firefighter Flirt."
When you employ these romantic interactions in The Sims 4, you will feel nostalgic!!  
Also Read: Sims 4 Cheat Mods: What Are They And How To Use Them?
Some Spicy Mods
12. Adult Romantic Mess Around Mod
This mod adds additional romantic interactions for your sims! Polarbearsims' invention is well-known.
Please keep in mind that this patch does not enable teen pregnancy in-game! For that, we offer the WooHoo Wellness mod.
13. Baby Maker Trait Mod
This hack will transform your SIM into a genuine baby machine! It was created by cc creator Kialauna, who did a fantastic job with this wacky design.
A sim with this attribute would desire to have a lot of children! It does not matter which and how many sims are used; the baby creator wants several kids.
Romantic Mods For Sims 4
14. Sims 4 Better Romance Mod
The romantic interactions in the base game are quite straightforward. This mod significantly enhances the gameplay, making relationships much more realistic.
15. Better Romantic Aura
Give your Sims a love boost all around them! Sims can enjoy more flirty and confident emotions and double progress in their love relationship by assigning the Better Love Aura lot characteristic in specified locations.
Please remember that this mod requires The Sims 4: City Living to function correctly in the game.
16. The One With All The Romance
Katie Mos's massive mod adds 75+ additional love interactions to the game! These exchanges include pickup lines, breakup strategies, debate points, beautiful talks, and so much more.
If you want to add romance to The Sims 4, you must get The One With All The Romance!
Random Woohoo Fun Mods
17. Gender Orientation Overhaul
The Sims 4's gameplay has been considerably enhanced by capturing more inclusive gender choices for our Sims.
If you want a more realistic gender system makeover in the game, check out Lumpinou's LGBTQIA+ mod.
Your Sims can have more amorous and WooHoo interactions, gender transformations, and so much more with this update!
18. Custom Nuptial Mod
This patch adds wedding-specific changes to your game! It assists you in planning engagements and weddings, book honeymoons, purchasing wedding cakes, and engaging in various other amorous activities associated with weddings.
This is a modified version of the My Wedding Stories mod, although it does not require it to work in the game.
19. Road To Romance Mod
Lumpinou's Road to Romance Mod adds a new Romance Skill to the game, introducing all-new romance-related interactions and moods for our Sims.
The mod also adds new date choices for our Sims, such as online and rabbit-hole dates. Couples can also get counseling.
20. Regency Romance
If you've ever watched the Bridgerton series on Netflix, you'll understand what this mod is about. Jane Simsten created this mod to reflect regency-era romance for your Sims.
New aspirations, interactions, and gameplay aspects nothing short of royal are now accessible!
Also Read: How To Install And Utilize Sims 4 Tray Importer: A Comprehensive Guide
Even Spicier Mod
21. Love Life Mod
More romance mods are on the way, you all Simmers! This mod, known as Love Life Mod, adds a slew of amorous interactions to the game. Sims can now say, "I love you," make romantic inside jokes, discuss love songs, and declare their profound love, among other things.
22. Romance In France
Prepare your Sims to get carried away in a European-themed romance with Nando's Romance in France Mod.
This excellent mod transforms the Magnolia Promenade environment into the magnificent metropolis of Paris, France.
Your Sims can now enjoy visiting the city of romance and love!
23. More Kisses Mod
Prepare your Sims to get carried away in a European-themed romance with Nando's Romance in France Mod.
This excellent mod transforms the Magnolia Promenade environment into the magnificent metropolis of Paris, France.
24. Kiss And Grind
The Kiss and Grind Mod, like the More Kisses Mod, adds additional kissing animations to the game! Your Sims may have new romantic experiences with their loved ones, such as the "Intimate Kiss" and the "Sensual Grind."
Each animation includes its own set of sounds and moodlets.
25. Meet And Mingle Dating
This Meet & Mingle dating app, like the SimDa Dating app, has a sophisticated dating mechanism in the game.
Sims can create online dating profiles and go on dates and hook-ups.
Other elements include relationship objectives, personality turn-ons and turn-offs, and other relationship parameters.
26. No Censor Mod
Well!! Use this at your own risk. This will allow you to remove mosaic and pixelated stuff In Sims 4.
Final Thoughts
There are several mods available to make your gameplay experience refined and sensual. Hope you enjoyed our list and are looking forward to Sin in Sims 4!!