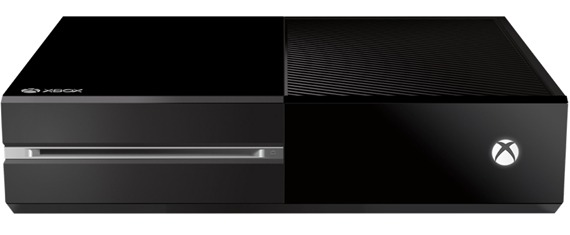 The question "is the Xbox One backwards compatible?" has surfaced many times, with most naysayers saying the new console's AMD processor is incompatible with the programming of current-gen games. During E3, then-Microsoft-executive Don Mattrick also implied Xbox One backwards compatibility wasn't possible, going so far as to say if people wanted to play Xbox 360 games they should buy that console. But Microsoft has changed its course on several issues since then. And an exclusive interview with one Microsoft representative indicates Xbox One backwards compatibility may still be on the table for the next-gen console.
During a recent visit to a Microsoft Store, we asked the Xbox One sales lead about many of the console's features and games. Most of our 30-minute interview saw the rep sticking to the talking points we've all heard by now, with one notable exception: Xbox One backwards compatibility.
"I know some parts of the E3 presentation got a lot of flak, but I don't think everything's set in stone," said the sales lead, who wished to remain unnamed. [Publisher's note: our writer shared with me a scan of the rep's business card; the source is legitimate.] "I've heard the backwards compatibility thing is still being ironed out and might happen. So don't count on the answer being a firm 'no' just yet. They've really been listening to feedback, and that includes backwards compatibility for Xbox One."
Even if Xbox One backwards compatibility remains impossible after the console launches, there's still one way for Xbox One
owners to play old games on the system. It just happens to be a clunky workaround, and it still requires an Xbox 360. But, for those who are desperate, it will work on Day One.
As shown in this Xbox One unboxing video, The Xbox One has an "HDMI In" port in addition to the normal "HDMI Out" port. The HDMI In port is designed for set-top boxes such as one for cable TV to be plugged directly into the Xbox One, thus enabling all that voice-controlled channel surfing Microsoft touted at the Xbox One reveal event. However, anything with an HDMI cable could technically be plugged into that port and run through the Xbox One. That includes an Xbox 360, which Microsoft confirmed a while back.
Again, it's an inglorious workaround for Xbox One backwards compatibility, because it technically means you're viewing the game on Xbox One but playing it on Xbox 360. The solution would also require gamers to have both consoles turned on.
Until these exclusive comments from a Microsoft Store Xbox One sales
lead, that is. Xbox One backwards compatibility has seemed to be nothing more than a pipe dream, with Microsoft executives even saying as much. But the company has already reversed course on its DRM and used-game policies, and it's now including a headset in the Xbox One box, another change in strategy. Is it too far-fetched to consider Microsoft may still be debating a change to its Xbox One backwards compatibility stance as well? Under normal circumstances we'd chalk these comments up to being an un-informed rep or an overly eager salesperson. But Microsoft's road since E3 has been anything but normal.