Since the game has had a T for Teen rating for years, there isn't much NSFW stuff in The Sims 4.
This is why, if you want to have a more mature experience and take woohoo a few steps farther than ever before, you need some Sims 4 sex modifications in your game.
The Sims 4 is a life simulator, Woohoo is an important element of your Sims' existence, just as it is in real life.
There is so much you can do to improve the sex experience with some amazing Sims 4 sex modifications that can make woohoo more exciting, make your sims pregnant, and enable just about anything.
Some Best Sims 4 Sex Mods
Make Love, Not Woohoo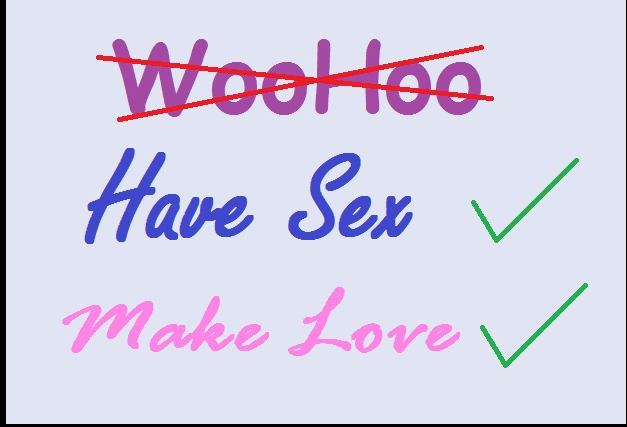 For many older Sims 4 players, the phrase woohoo is too juvenile and makes the game feel like it was designed for children. Because the game is rated T for Teen, it stands to reason that any real-world terms have been substituted with woohoo to make it feel safe for younger children to play.
The "make love, not woohoo" mod will represent reality by replacing the term woohoo with either sex or the phrase make love, removing the need to see the word woohoo.
Try For Baby 
Getting your Sims pregnant in The Sims 4 is far too simple, with a default 80% success rate, which is absurd given that the percentage is not that high in real life.
The less successful attempt for baby mode is fantastic since it lets you set a new rate of either 20, 40, or 60% to make it more personalized to how frequently you want your sims to have babies. It makes the prospect of having a baby feel more feasible.
No Sleep After Woohoo 
When you put your Sims woohoo in a double bed, they will immediately fall asleep and have a lovely little nap. So, why does this happen if your sims have a lot of energy and it's 1 p.m.?
The no sleep after woohoo mod prevents your sims from sleeping immediately after participating in woohoo, allowing them to maintain their sleep cycles and be more productive after their afternoon enjoyment.
Also Read – Sims 4 Cheat Mods: What Are They And How To Use Them?
Baby Maker Trait 
Some individuals in the real world simply want to have as many babies as possible, and your Sims may be one of them. How? There is a baby creator characteristic that causes your sims to desire to have a lot of babies.
It's really rather amusing, and your sims will want to move on to the next relationship if their present one doesn't provide them with enough offspring. These sims are frequently flirtatious and are always thinking about their children, both those they have and those they want.
Plain Interactive Woohoo Bushes 
There are some extremely cool woohoo or "party" bushes that come with packs like Jungle Adventure and Get Together. However, they may be rather unsightly. They have ugly flowers or hearts on them and don't mix in well, which might be a turnoff for many gamers.
Fortunately, the simple interactive woohoo bushes mod allows you to have a plain version of this shrub that may fit into your sim's scenery, allowing you to use the restroom or woohoo outside as often as you like.
Also Read – Sims 4 Polygamy Mod – Breaking Down the Foundation of Forbidden Mods
Wohoo Is Exercise 
Anyone who has had sex in the real world understands it is difficult and should be considered exercise. By the end, you're hot, sweaty, and exhausted. Therefore, it only makes sense that this is viewed as a workout in The Sims 4.
Fortunately, the woohoo is a workout mod that will allow your sims to obtain fitness skills while participating, lose weight, and grow muscle.
Be Romantic Despite Mood 
Emotions are this chaotic system that works occasionally but is mostly a pain. A sim might lose someone they met once in a park and be unhappy for days, significantly influencing their life and making it nearly hard for them to engage in romantic relationships or sex.
Being romantic despite mood mod is fantastic since it allows you to engage in romantic encounters even when you're having a bad day by ignoring the emotional system.
Hoe It Up
Sacrificial modifications create some of the wildest modifications for The Sims 4, and the Hoe It Up mod is a fantastic world-bursting NSFW mod. 
This mod opens up a whole new world for your sims where they can earn money by pole dancing and even prostitution if they want to with awesomely funny animations, and turning townies like Geoffrey Landgraab into your sim's customers, which is hilarious to me.
No Censor Romance
A mod to eliminate pixelation when sims are bathing, woohooing, or using the bathroom is one of the most requested mods for The Sims 4. This is the mod in question.
The No Mosaic mod removes this pixelation, making your game feel more mature and less like it was designed for children who aren't intended to notice these things. It also adds some major realism to your game.
Risky Woohoo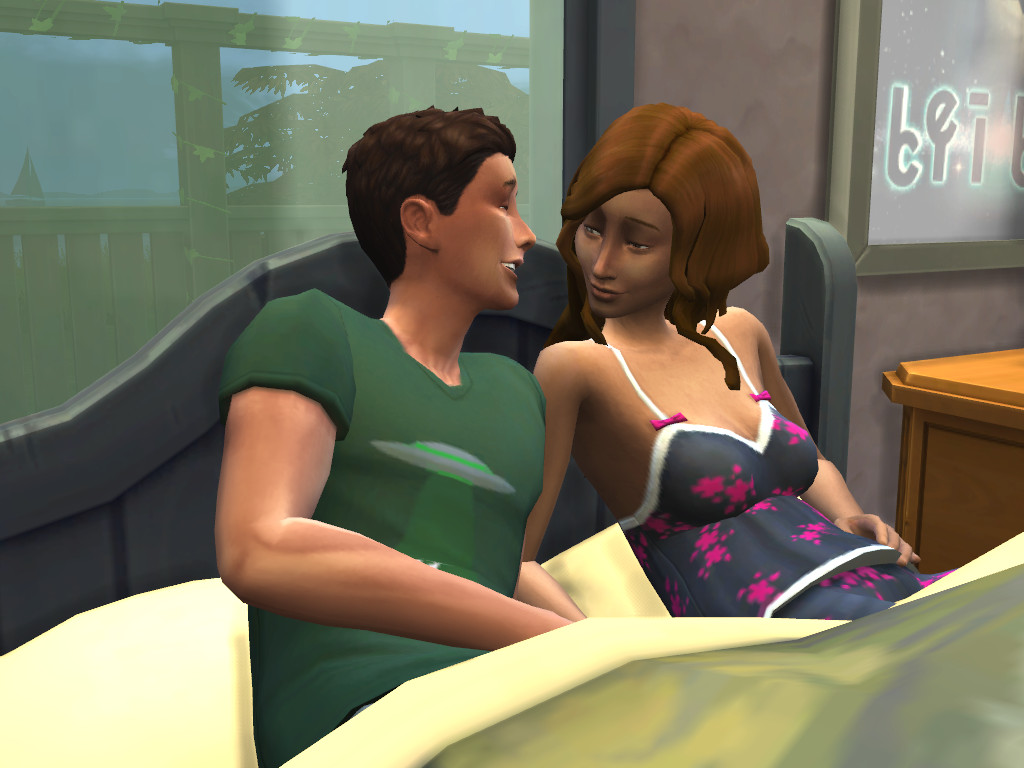 One completely ridiculous thing is the option between woohooing and trying for a kid; sometimes, it isn't a choice, and it can happen without it. Risky Woohoo is a mod that allows you to select a percentage probability of your sims becoming pregnant due to regular woohoo. Why is this enjoyable? 
Sometimes, you need something unexpected to surprise you in the game, and this is one of the greatest ways to do it; putting a baby into your sims' lives is a fantastic surprise for gameplay.
Passionate Romance
We need a complete rework of romance in The Sims 4, which, luckily, modifications like Passionate Romance can provide. This fantastic mod includes romantic interactions from previous games and fresh new ones. 
You'll see old favorites like goose, cuddle, and make out, and you may even snap especially romantic photographs with your loves for a terrific experience before you decide to woohoo.
Also Read – The Sims 4 Vampire Cheats For Ps4, Xbox (100% Tested & Working)
Shower Woohoo Tweaks 
Shower woohoo was one of those things gamers wanted for a long time, and we now have it. Regarding Discover University, shower woohoo is wonderful because sims can save time and get their fun and hygiene needs met all at once.
Sims, unfortunately, will spin out of their garments and into a towel before entering the shower. Isn't it strange? The shower woohoo adjustments mod is fantastic since it modifies that and has your sims moving from clothing to nude to shower instead of clothes to shower.
Learn To Make Babies 
One feature we'd want to see in the game is the ability for any sim to get any sim pregnant at any moment, regardless of gender or age. The Babies for Everyone mod is fantastic since it allows almost anybody to have children as long as they are at least a young adult.
This means that seniors can become pregnant, lesbian and homosexual couples can become pregnant, and even male pregnancy is permitted!
Also Read – Sims 4 House Layouts – Top Realistic Sims Dream Houses
Conclusion
Sims 4 sex modifications are a large industry among life simulation aficionados since we all desire more action when our Sims get close.
Fortunately, the amazing mod community is aware of this, and hundreds of Sims 4 modifications are available that allow you to customize your experience in infinite ways, from just canoodling in bed to purchasing a strip club and then the whole more risqué.
And, of course, removing that pesky mosaic haze!!